Blood center offering free turkey, ham vouchers to donors
Published: Nov. 17, 2023 at 11:27 AM CST
BATON ROUGE, La. (WAFB) - Community members have an opportunity to save lives and get their Thanksgiving turkey or ham free.
The LifeShare Blood Center announced it will be giving out free $15 vouchers for turkey or ham to those people who donate blood at any LifeShare Donor Center or mobile drive from Saturday, Nov. 18 through Wednesday, Nov. 22.
This is an effort to help stock the center's shelves with blood this holiday season, according to officials.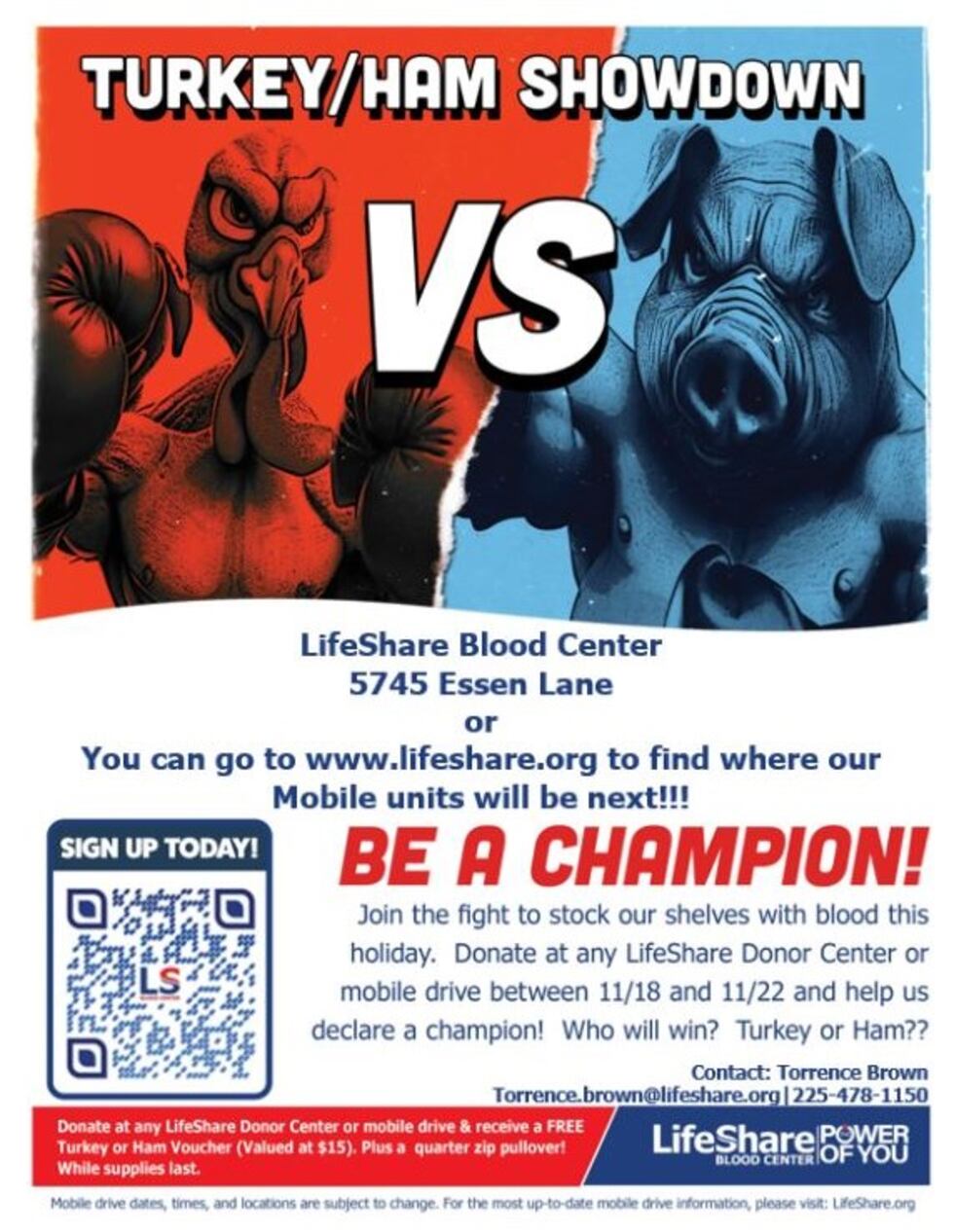 Officials state donors have the option to choose between ham and turkey for their vouchers, as well as a quarter zip pullover, while supplies last.
Donating blood saves three lives, according to the blood center.
More information is available on the LifeShare Blood Center website.
Click here to report a typo.
Copyright 2023 WAFB. All rights reserved.