EBRSO: Man caught on home surveillance stealing ATV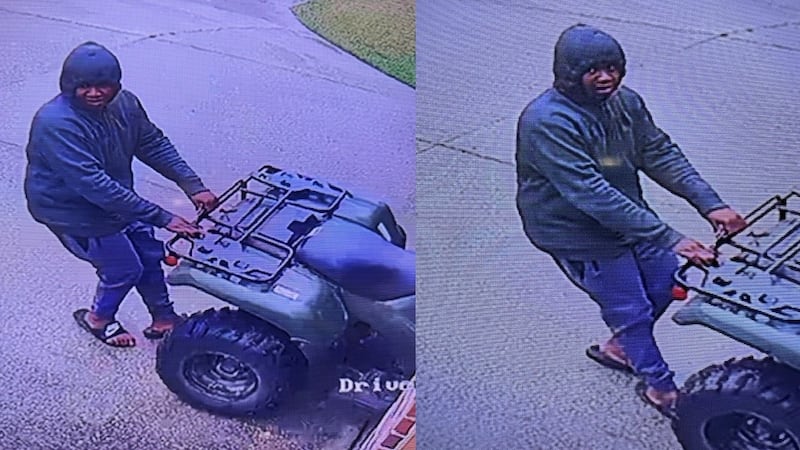 Published: Nov. 16, 2023 at 11:31 AM CST
BATON ROUGE, La. (WAFB) - East Baton Rouge Sheriff's Office is asking for help identifying a man they say was caught on camera stealing an ATV.
Video from home surveillance captured on Wednesday, November 15, reportedly shows a man taking a 2020 Honda 420 from a house on Comite Drive.
EBRSO released two pictures from the home surveillance. The stills show a man pulling from the back of the 4-wheeler in a driveaway.
If you can help investigators identify the man in the photos, you're asked to contact EBRSO Larceny Division at 225-389-8784.
Click here to report a typo.
Copyright 2023 WAFB. All rights reserved.