'Club Dreams' property will not reopen following concerns raised by nearby business owners and neighbors
Published: Oct. 26, 2023 at 6:46 PM CDT
|
Updated: Nov. 15, 2023 at 10:31 PM CST
UPDATE:
BATON ROUGE, La. (WAFB) - 'Club Dreams' will not reopen under new ownership and a new name after all.
Metro councilmembers chose to delete the proposal at their meeting Wednesday, November 15, for the club on Dallas Drive.
It comes after business owners and employees told WAFB back in October, the place brought crime and negative things to that area before it ultimately closed a few years back
"A sense of relief yes, just that item getting deleted is a win for the Choctaw Business District, and a win for us now," said Tiffany Anthony, who works for UpLifted.
Some of these employees spoke with WAFB a few weeks back, describing the club as a 'terror' when it was open, and what they'd walk into work and see the next morning.
"History repeating itself, I mean we have just started to recover from the years of what we had to deal with when that nightclub was open," said Nicole Walker, works for UpLifted.
They say they met with their councilman, Cleve Dunn, and the developer of what would be 'Mambo Nightclub' Kevin Monje recently. Monje appeared before the EBR Planning Commission back in October, where some officials on that board reccomended he make the place a restaurant or something else instead of a club at first, to win the support and trust of his neighbors.
"That meeting got pretty intense, Kevin basically said that he quit, he was just kind of going to back away from it. But the ultimate thing that surprised all of us was that he said, no matter what you call it, you can call it a club, you can call it a bar, you can call it a restaurant, I am still going to operate it as a night club," said Anthony.
WAFB reached out to the developer to get his side of things on Wednesday, but he did not return our call or text.
ORIGINAL:
BATON ROUGE, La. (WAFB) - Some local business owners and employees are putting up a fight to reopen a night club in one part of Baton Rouge.
It comes after there was apparently some problems with crime there in the past.
'Club Dreams' on Dallas Drive has sat vacant for years now, and people who work nearby want it to stay that way.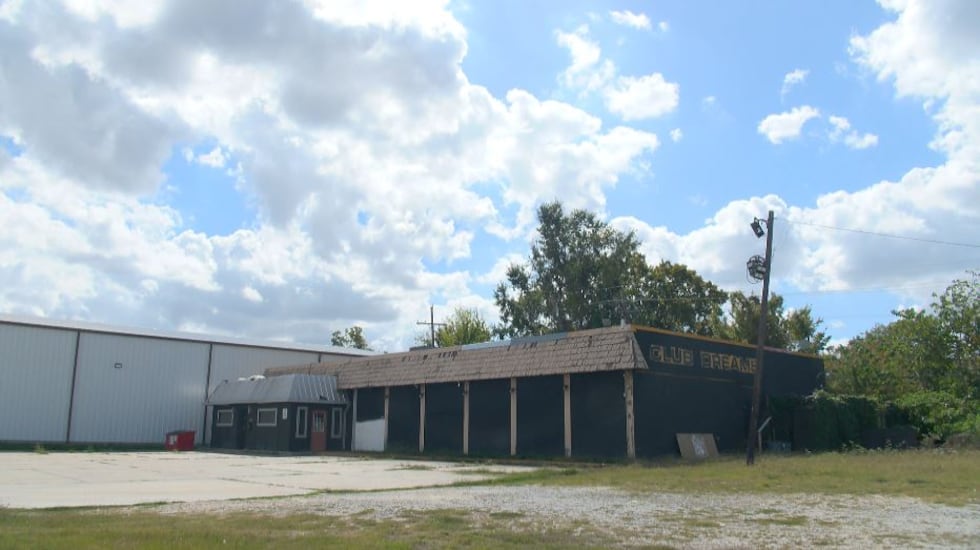 "We remember the increase in crime, we remember our properties being burglarized, we remember so much about it, and we just believe that that terror is still going to plague our neighborhood if the club was to return," said Tiffany Anthony who works at Uplifted.
There are a lot of new businesses and mom and pop stores on Beaumont Drive, which is just a street over from 'Club Dreams.' These employees say their memories of when the club was open aren't good.
"You'd come in the next morning, there were drug paraphernalia around your business. Even though I'm about a half mile away from the actual location, condoms, beer cans, whatever," said Barry Lusco, owner of 'The Seafood Source of Louisiana.'
A businessman who is leasing the building appeared at the Metro Council planning meeting last week for a second time.
'I'm just saying, why don't they understand me, because I'm not the owner of this building, I'm just renting the place. I'm a new guy, I'm a new promoter, I come with new things, and nobody let me speak," said Kevin Monje, who is looking to reopen a club in the former 'Club Dreams' building.
He once again made an appeal to get the zoning, so he can reopen establishment as a nightclub.
"So I understand them, you know, but right now they don't understand me. I'm trying to do the right things, I come to the city to make business," said Monje.
The business owner said that he's already put up to $100 thousand in renovations to open the club.
However, he had not attained the proper zoning permission to allow such a business to move forward with opening.
"That's the heartbreak part of it, that you spent the money before making sure that you had our vote," said Metro Councilwoman Chauna Banks to Monje.
"I don't think so, because you know, how work in the city goes. Because they sent me spend money first," replied Monje.
"What. Okay, you may not think so, but right now you standing there with a $100,000 investment and no approval," replied Councilwoman Banks.
Some Metro Council members even members suggested, Monje turn the place into a restaurant or something else at first, to gain the trust of his neighbors.
However, the folks who work nearby are still skeptical.
"We just want to do our business here, we just want to move Baton Rouge forward, not backwards. We're just afraid of the terror that will come with that club reopening," said Anthony.
The Metro Council will revisit the issue in mid-November.
WAFB reached out to Monje for an interview on Thursday, but he declined and told us to use his comments from the meeting last week.
To watch the full EBR Metropolitan Council Zoning Meeting from October 18, and see the exchange between Monje and the Metro Council click here.
Click here to report a typo.
Copyright 2023 WAFB. All rights reserved.