Trending drier but staying cloudy and cool
Published: Nov. 15, 2023 at 4:50 AM CST
|
Updated: Nov. 15, 2023 at 10:38 PM CST
BATON ROUGE, La. (WAFB) - Today's Forecast: Rain chances are quickly diminishing as low pressure shifts farther to our southeast in the Gulf of Mexico.
However, we'll continue to see plenty of clouds wrapping around the system and a few spotty light showers helping to keep highs in the low to mid 60s. It will also be another breezy day, with northerly winds running 10-15 miles per hour and higher gusts possible.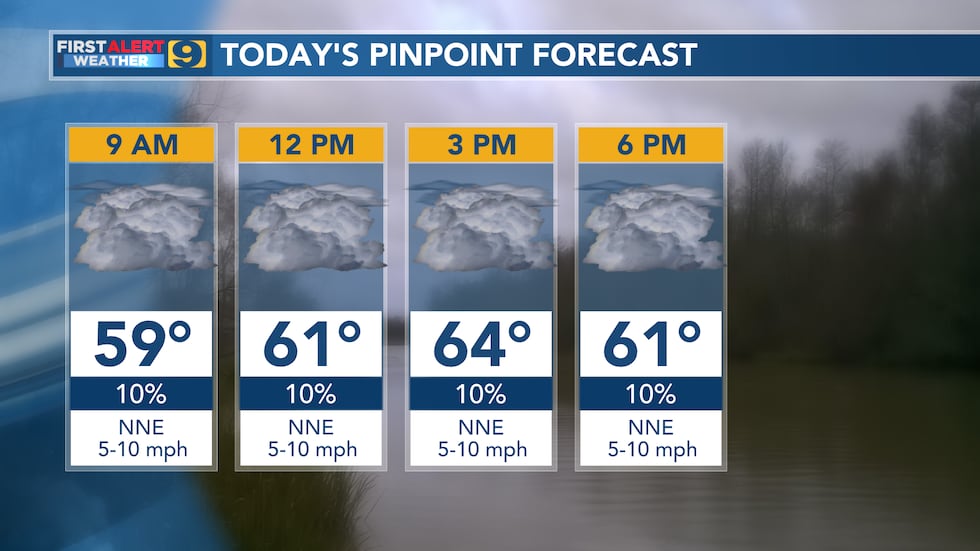 Rest of This Week
It looks as though a good amount of cloud cover will persist in the days ahead, although we should see a little more sun mixing in with the clouds by the weekend. Afternoon temperatures will trend a bit milder from Thursday into the weekend, topping out in the low to mid 70s. The stretch from Thursday through Sunday stays mainly dry, although a few showers may be possible by Sunday evening.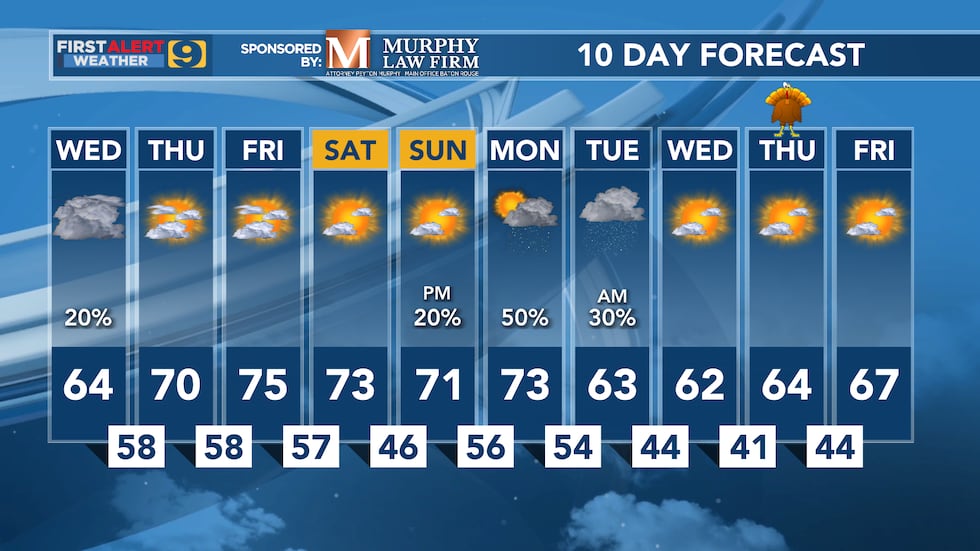 Extended Outlook
Model guidance continues to point toward the potential for some rain to return by early next week, but details are still a bit fuzzy and will need to be resolved in the days ahead. For now, the 7-day rainfall outlook from the Weather Prediction Center shows much of our area picking up an additional 0.50″-1.00″ of rain, with most of that expected early next week.
Tropical Update
The National Hurricane Center is tracking two areas as of Wednesday morning. The first is an area of disturbed weather in the western Caribbean, but development odds have actually dropped a bit, now listed at 50% as of the early Wednesday morning update. An area of low pressure is also expected to develop near or just east of Florida but is only given a 10% chance of tropical development. Neither system is a threat to our part of the world.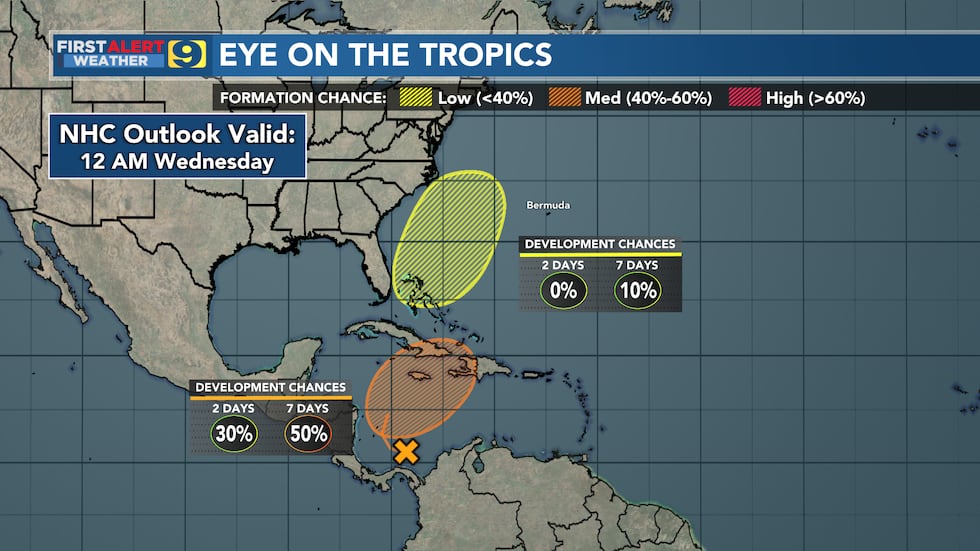 Click here to report a typo.
Copyright 2023 WAFB. All rights reserved.