Ascension Parish School Board approves new attendance zones, stipend for employees
Published: Nov. 7, 2023 at 8:06 PM CST
ASCENSION PARISH, La. (WAFB) - The Ascension Parish School Board approved new attendance zones and a one-time pay stipend for employees during a school board meeting on Tuesday, Nov. 7.
The school board unanimously approved the school attendance zone map SP 1 (revised) for the new Prairieville High School which will open next school year.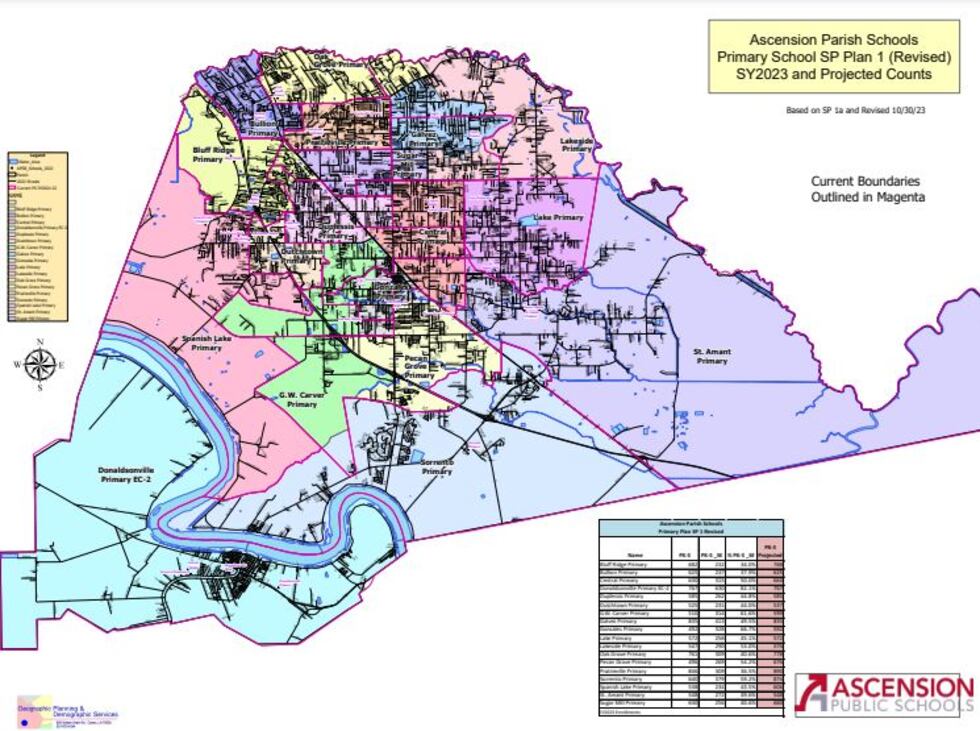 "It really really helps equal out the east side schools with the numbers, and also we have to plan for areas of growth as well, and all of that was included in the meetings," said Taft Kleinpeter, Ascension Parish School Board President.
The board also approved a one-time pay stipend for the fall semester for full-time employees. They will receive $1,500 in their check on Nov. 15.
The $6.4 million to make these stipends possible will come out of the General Fund in next year's budget.
Full-time employees who started after Oct. 3 will receive $750.
Teachers and staff had to be employed before November 1 in order to receive this stipend.
"We also going to start talking about a permanent raise for the employees, but anytime we can do a one time stipend like this, it really really helps them," said Kleinpeter.
Back in September, Ascension Parish bus drivers went on strike for not having air conditioning units in their buses during the record heat wave.
Now a solution is in the works, as the Ascension Schools Transportation Committee approved putting air conditioning on 114 buses.
"Just for the kids and for the drivers, and I mean the ones that are getting older and stuff. We don't tolerate the heat like we used to. So, it's time for change, everything has progressed, so it's time for the transportation to progress," said Diauna Foltz, an Ascension Parish school bus driver.
"I would've paid for it myself because it's that hot on the bus. And I do love my job, I'm not about to quit. But like I say, it would be worth it for me to just pay for it myself if we couldn't have gotten it. It is that needed," said Rhonda Delaune, an Ascension Parish school bus driver.
The full board will make a final decision on putting air conditioning on school buses at the next meeting on Nov. 28.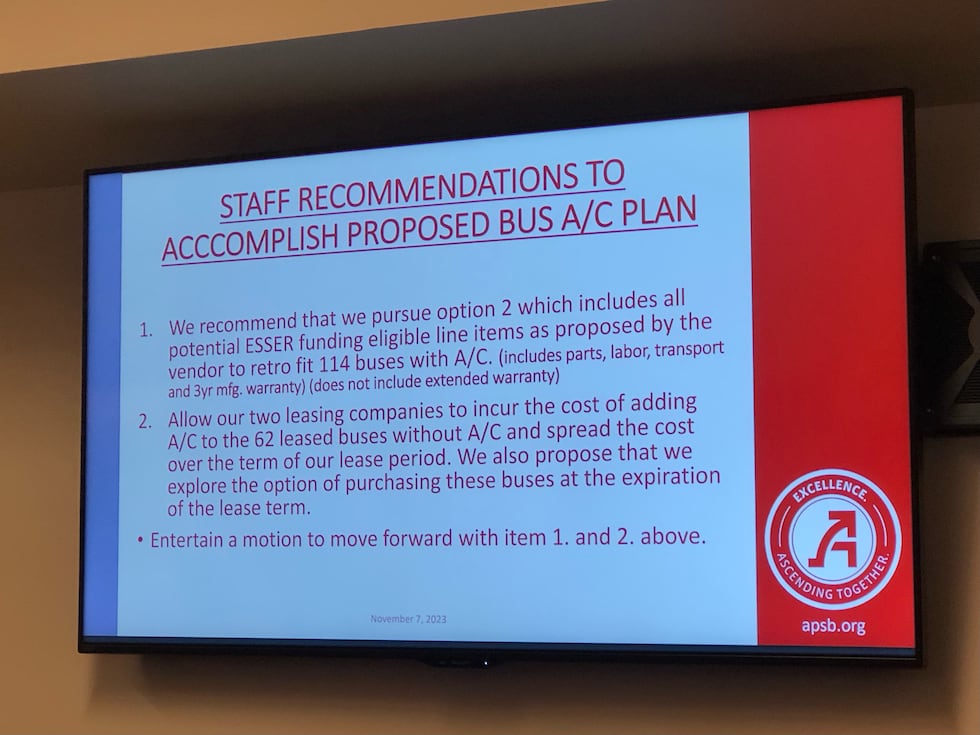 The new attendance zones will go into effect for the 2024-2025 school year.
Click here to report a typo.
Copyright 2023 WAFB. All rights reserved.