Halloween 2023: Trick-or-treat dates and times for parishes, plus other events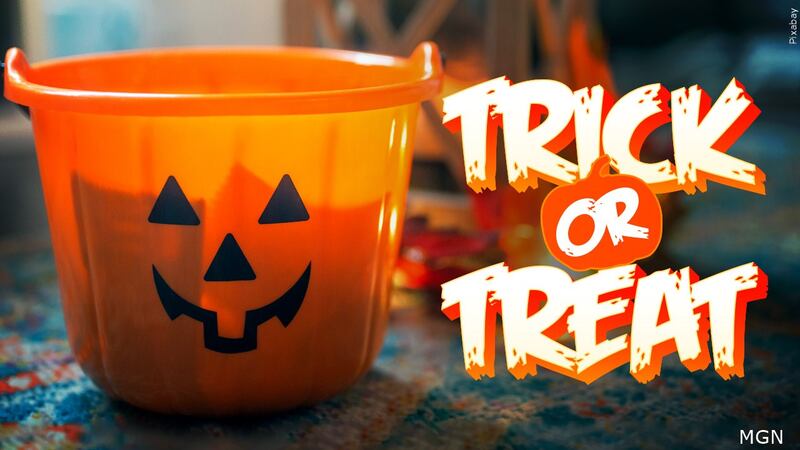 Published: Oct. 23, 2023 at 12:58 PM CDT
|
Updated: Oct. 30, 2023 at 10:36 AM CDT
BATON ROUGE, La. (WAFB) - It's October which means "spooky season" is officially underway in south Louisiana. We've created a list of all of the dates, times, and places, to go trick-or-treating, in addition to Halloween events taking place in the area. If you would like to add an event to our list, email us at news@wafb.com.
Trick-or-Treat times (if issued by city/parish):
Trick-or-Treat Safety Tips:
1. Plan Your Route: Before heading out for trick-or-treating, plan your route in advance. Stick to well-lit areas and neighborhoods you're familiar with. Let someone know where you'll be and roughly how long you'll be gone.
2. Stay Visible: Wear reflective or bright-colored costumes, or add reflective tape to your child's outfit and their treat bag. Carry a flashlight or glow sticks to make sure you're visible to drivers.
3. Inspect Candy: When you return home, inspect all the Halloween treats. Discard any unwrapped or suspicious-looking items. If your child has food allergies, be especially vigilant and check labels for allergens.
4. Stay on Sidewalks: Remind children to always walk on sidewalks and be cautious crossing roads. Avoid cutting across yards or streets in the dark.
5. Use the Buddy System: Whenever possible, travel in a group with a trusted adult. The buddy system provides safety and is more fun when trick-or-treating.
East Baton Rouge Parish
Monday, Oct. 30
RELATED: Red Stick Farmers Market announces week of fall events
Tuesday, Oct. 31
Ascension Parish
Tuesday, Oct. 31
Livingston Parish
Tuesday, Oct. 31
RELATED: BREC to host multiple Halloween events throughout month of October
Tangipahoa Parish
Tuesday, Oct. 31
Click here to report a typo.
Copyright 2023 WAFB. All rights reserved.