Southern defeats Bethune-Cookman on the road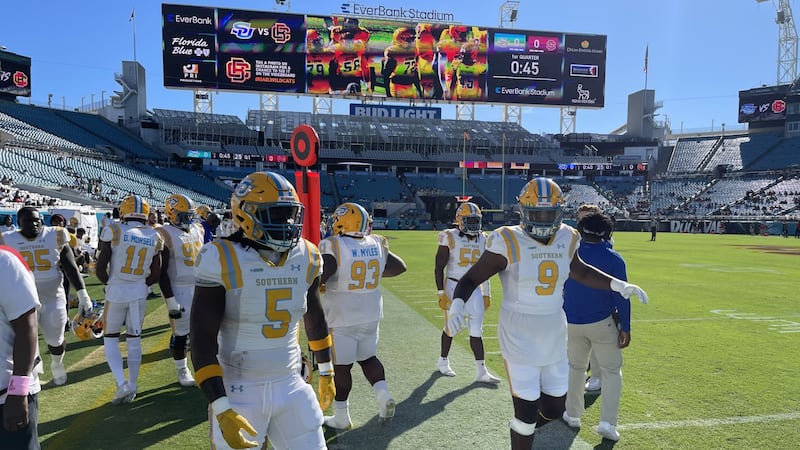 Published: Oct. 21, 2023 at 6:10 PM CDT
JACKSONVILLE, FL. (WAFB) - The Southern Jaguars (4-3) snatched a win on the road as they took down the Bethune-Cookman Wildcats (1-6) in Jacksonville on Saturday, October 21.
The Jags won 28-18.
The Jags are back in AW Mumford on Saturday, October 28 facing Texas Southern.
Kickoff is scheduled for 4 p.m.
Click here to report a typo.
Copyright 2023 WAFB. All rights reserved.