SU wraps up homecoming week with parade, game in A.W. Mumford Stadium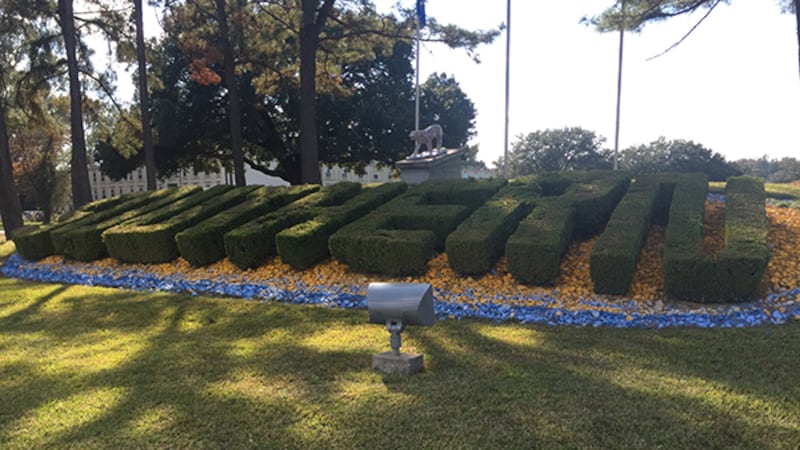 Published: Oct. 14, 2023 at 7:29 AM CDT
BATON ROUGE, La. (WAFB) - Southern University's homecoming week celebration is wrapping up with a big parade and football game on Saturday, October 14.
The below information was released for Southern University fans ahead of Saturday's events:
The parade, taking place in the Scotlandville area, begins at 8 a.m. The grand marshal is Kim Hunter Reed, Louisiana Board of Regents commissioner and Southern University alumna. Nearly 100 entrants in the parade are comprised of the Southern University Human Jukebox Marching Band and university representatives, and community and corporate partners.
The parade will begin at Harding Blvd and Rosewood Street. Heading north on Harding, the route turns right onto Scenic Highway, then makes another right onto Scotland Avenue. The route ends at Scotlandville High School. Staging for cars and buses will be at Badley and Wilbur Road under the Interstate 110 overpass. The judges will be staged in front of the Jackson Financial Solutions building at 1553 Harding Blvd.
At 4 p.m., the Southern Jaguars take on the Lincoln University Oaklanders in A.W. Mumford Stadium. Tickets are still available from the SU Ticket Office. The Ticket Office will operate in the F.G. Clark Activity Center from 10:30 a.m. to 1:30 p.m. and will resume operations at the stadium at 1:30 p.m. Gates open for game at 1:30 p.m. Ticketholders with digital tickets are reminded to download tickets before coming to campus in case of slow internet connections due to large crowds. Parking begins at 6 a.m. and campus shuttle service begins at 2 p.m. The stadium's clear bag policy remains in effect.
People who are registered to vote on Southern's campus may enter the campus on Harding Boulevard or Swan Avenue to go to the F.G. Clark Activity Center to cast their votes. Voters must tell parking staff that they are on campus to vote. They will then receive a temporary parking pass and directions on parking. After returning the temporary pass, voters can exit campus on Swan Avenue.
Southern University, along with its licensing partner, CLC, will be enforcing trademark infringements. Supporters should "look for the label," notating licensed merchandise, which yields royalties for the university's students and programs.
All attendees of on-campus events are encouraged to download the free Jags Safe emergency notification app, which is available for all mobile devices.
Click here to report a typo.
Copyright 2023 WAFB. All rights reserved.