Jags suffer third loss of season to Rattlers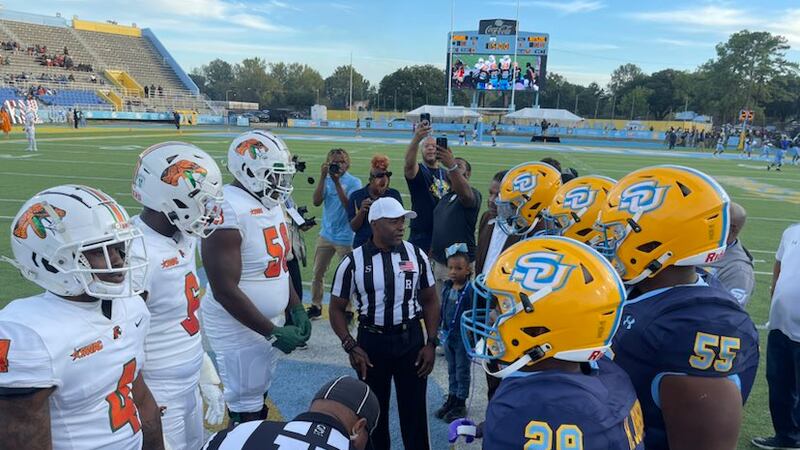 Published: Oct. 7, 2023 at 9:31 PM CDT
|
Updated: Oct. 7, 2023 at 10:09 PM CDT
BATON ROUGE, La. (WAFB) - The Southern Jaguars (2-3) fell short in AW Mumford as they lost 26-19 to Florida A&M (5-1) on Saturday, October 7.
WR Chandler Whitfield caught 3 passes for over 80 yards and a touchdown.
It was a rough day for special teams with kicker Joshua Griffin missing both field goals in the first half.
Defensively, the Jags had a strong performance forcing multiple incomplete passes, leaving the Rattlers scoreless in the third quarter.
QB Harold Blood started a drive with a deep pass early in the fourth quarter leading to a touchdown, which put the Jags up 19-16 with 11:40 left on the clock.
Despite the big play, the Jags offense struggled the rest of the game.
Southern remains on The Bluff as they face Lincoln University for homecoming Saturday, October 14.
Kick off is scheduled for 4 p.m.
Click here to report a typo.
Copyright 2023 WAFB. All rights reserved.