I-TEAM: Should city money be used to repair damage caused in Brave Cave incidents? Councilman seeks answer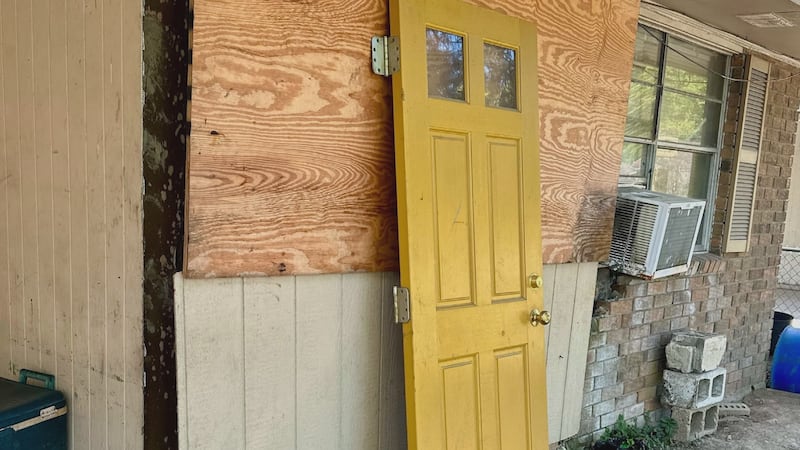 Published: Oct. 6, 2023 at 6:43 PM CDT
BATON ROUGE, La. (WAFB) - An East Baton Rouge Metro Council member is leading the charge to raise private money to repair a home damaged during a January raid tied to the Brave Cave.
Councilman Cleve Dunn says repairs began today on a home tied to the arrest of Jeremy Lee using private money he's helped crowdsource.
Lee's case was the first reported by the WAFB I-Team about the Brave Cave - a secretive interrogation site used by Baton Rouge Police leaders to interrogate suspects. Lee's story led Baton Rouge city leaders to shutter the site and an FBI investigation.
Dunn says the family that lives at the house has been exposed to the elements since January when members of the Baton Rouge Police Department's Street Crimes Unit raided the home. It's unclear just how much damage was caused by BRPD officers during the raid.
Councilman Dunn has asked city-parish leaders to appear at the next Metro Council meeting and explain whether public money can be used to fund the repair work.
In a section where Dunn is asked to explain why the item is being added to the agenda, he explained that the item was needed to "continue discussions and reach a resolution on this matter."
Dunn is already tied to efforts to understand if the city-parish should pay to repair any damage caused by its law enforcement agencies.
At a prior meeting, Dunn requested reports from BRPD and the East Baton Rouge Parish Sheriff's Office that reveal the number of properties that have been damaged as officers executed warrants.
The next Metro Council meeting happens Wednesday.
Dunn has also requested Mayor Sharon Weston Broome and Chief of Police Murphy Paul appear before the council with an update on the police department's criminal and administrative investigations into the Brave Cave.
It would be Paul's first time appearing before the council since the chief's emotional outburst at council members.
During that meeting, members were discussing the infamous "brave cave" and accusations of abuse at the hands of some officers inside the facility.
In response to some council member's comments, Chief Paul became frustrated and accused certain council members of conspiring to have him fired and undercut his ability to discipline BRPD officers.
Three East Baton Rouge metro council members called for his immediate resignation and asked the mayor to fire him.
Paul, the mayor, and other city-leaders held a rally to show their support for the chief shortly after.
The chief said he would not resign before his retirement begins in early November. The mayor said she would not fire him either.
Click here to report a typo.
Copyright 2023 WAFB. All rights reserved.