Two councilmen looking to be next Parish President in Livingston Parish
Published: Oct. 3, 2023 at 10:48 PM CDT
BATON ROUGE, La. (WAFB) - One of the more competitive races this election cycle is for Livingston Parish President.
Parish council members Jeff Ard and Randy Delatte are looking to replace outgoing Parish President Layton Ricks.
The candidates addressed many topics like development, drainage, carbon capture, funding for animal control at a candidate forum hosted by the Livingston Parish Chamber of Commerce Tuesday night, September 3.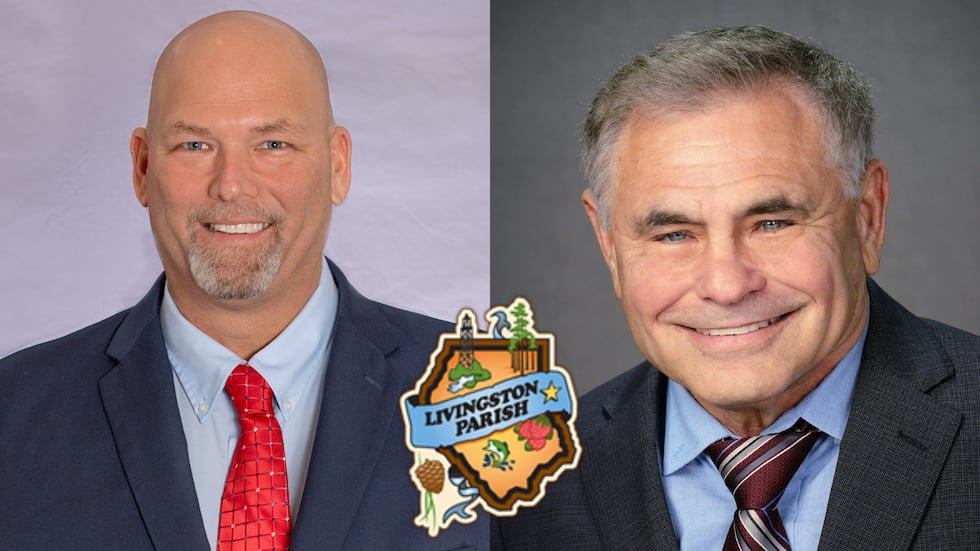 "I will bring a teamwork environment back to this parish," said Jeff Ard, a Republican.
"I think the actions of our campaign have already given the voice of power back to the people," said Randy Delatte, a Republican.
Similar to places like Ascension and West Baton Rouge, Livingston is one of the fastest-growing parishes across the state. But with that growth comes some growing pains, which the candidates were asked about at the forum.
"We're going to bring that drainage plan to the parish, and the parish is going to utilize the drainage plan to go get money," said Delatte.
"We have certain areas that we need to protect, zoning is going to give us that. We have a professional that we hired, we need to follow his advice," said Ard.
Both candidates asked if they believed the parish was heading in the right or wrong direction at this moment.
"I think we have areas that are moving in the wrong direction because the infrastructure cannot keep up with the rapid growth," said Ard.
"The people that's spoken time and time again have told us it's going in the wrong direction," said Delatte.
Delatte believes one of the most pressing issues right now is transparency.
"Making the right hand know what the left hand is doing," he said.
While Ard believes the most pressing issue is drainage.
"We have to get a drainage plan," he said.
Many voters have raised questions about Jeff Ard's connection to Sheriff Jason Ard, who's his brother and is also running for re-election this year.
"There's no vote that I can make, nor my brother can make that gives either one of us any more money, any more power. I mean we're two totally separate entities, we have nothing to do with each other, other than it's just two positions in the parish," said Ard.
"I think it's up to the people and I think everyone should be able to run whether they're an Ard or a Delatte, so I think everybody should be able to run," said Delatte.
Delatte says he's already started drafting his plan for his first 100 days in office. His big priorities if elected are development, drainage, traffic and finding funding for an animal control department. Delatte also wants to create an easier way for citizens to know what's going on with their parish government, perhaps via an app.
"To get parish government working for the people, and for that to happen it has to be organized and transparent. We already know what the issues are, we know how to fix the issues. But now we have got to make the people aware of what we're doing and be aware of the progress that we're making. For us to be successful, we have to work as a team, that means the builders, the homeowners, the citizens, everyone has to be on the same page. Good planning means to bring everybody and to go ahead and set those goals," said Delatte.
Ard's top priorities on day one would be drainage, development, infrastructure, traffic, and creating a better working relationship with state legislators to secure funding. He believes it's time for the next generation of leadership to take over in Livingston Parish.
"Our parish has just been content with the same people running it for the past 30, 40 years.
And really, my race is the only one left that you know could possibly stay with that old generation. And I just feel that, hey, I like Randy, Randy's a good friend. But I just think it's time for my generation to bring new technology into our parish and take over," said Ard.
Both candidates want to find the funding to create a parish animal control.
Early voting runs through Saturday, October 7, while election day is October 14.
Click here to report a typo.
Copyright 2023 WAFB. All rights reserved.