Weekend cool down looking really nice for outdoor plans
Published: Oct. 4, 2023 at 4:27 AM CDT
|
Updated: Oct. 4, 2023 at 5:06 PM CDT
BATON ROUGE, La. (WAFB) - We will stay hot, hazy, and breezy for another couple of days. Daytime highs today and tomorrow will top out in the 90°s. We stay dry today, but rain chances will be on the rise beginning Thursday PM.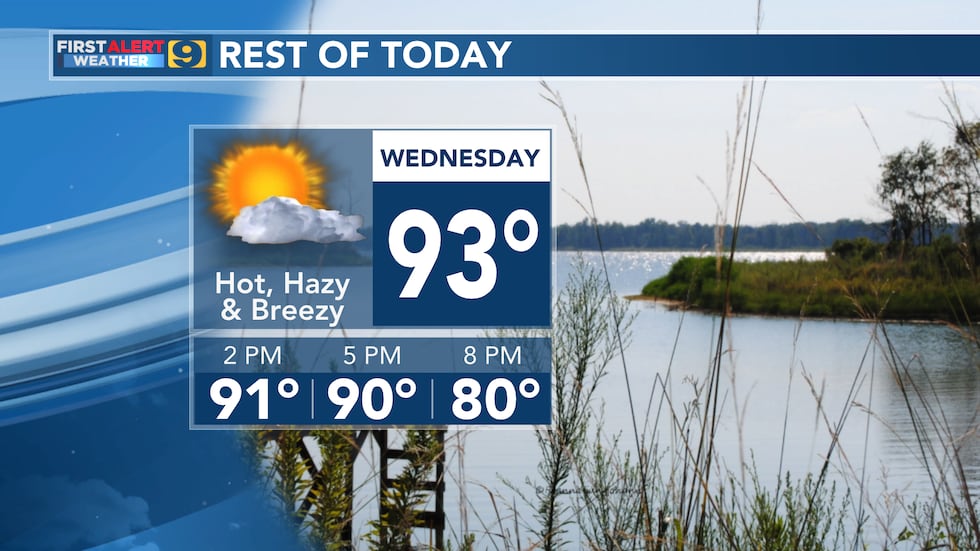 We are one day away from starting to see impacts from the much-anticipated Fall cold front. The front will come in two waves. The first front will be the leading edge of the trough and will trigger most if not all of our rain chance late Thursday. Sct'd to numerous showers and a few rumbles of thunder will be possible. Majority that receives rain will pick up less than 0.25″.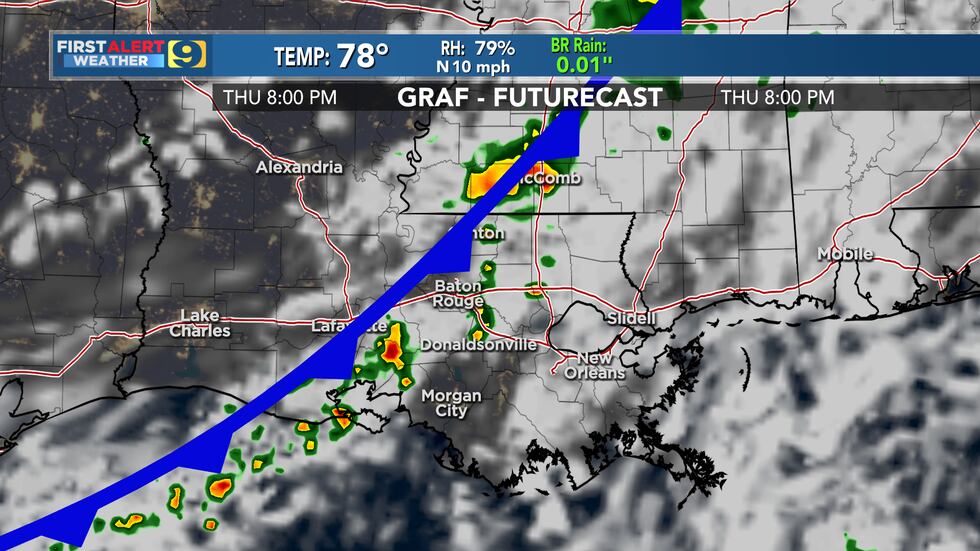 A second cold front will arrive on Friday and be the temperature game changer. This front will bring an immediate drop of humidity and about 10-15 degree immediate drop. A few showers will be possible ahead of this second front.
The Fall feel will really be felt over the weekend. Morning lows and daytime highs will be several degrees BELOW normal! Highs Saturday and Sunday look to stay in the 70°s.
The youngsters at the morning bus stop early next week might want a light jacket or sweatshirt. Morning lows will dip into the 40°s (in some spots) and 50°s (majority of the area) Monday and Tuesday mornings.
A gradual warming trend will take place for the remainder of the week. Another storm system is being hinted at by long range models for the end of next week, but forecast confidence is very low at this time.
Click here to report a typo.
Copyright 2023 WAFB. All rights reserved.