Vehicle drives into Chase Bank off of Jones Creek Road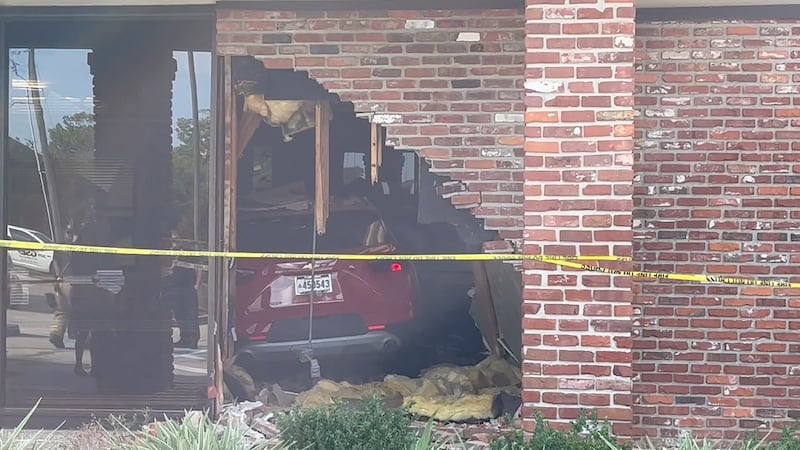 Published: Oct. 3, 2023 at 3:35 PM CDT
|
Updated: Oct. 3, 2023 at 4:36 PM CDT
BATON ROUGE, La. (WAFB) - An elderly woman was transported to a local hospital after driving her car through a brick wall and into the lobby of a Chase Bank on Jones Creek Road near Woodland Estates.
The woman did not have life-threatening injuries.
The vehicle entered the bank around 3 p.m. Tuesday afternoon.
A first responder on the scene said it was a miracle that no one inside the bank was hurt. The vehicle came within inches of hitting another woman who was seated in the lobby, investigators said.
Click here to report a typo.
Copyright 2023 WAFB. All rights reserved.