Vacant home a total loss due to fire
Published: Oct. 3, 2023 at 4:50 AM CDT
|
Updated: Oct. 3, 2023 at 7:24 AM CDT
BATON ROUGE, La. (WAFB) - A vacant house has been ruled a total loss following a fire Monday evening.
According to the Baton Rouge Fire Department, it happened around 5:30 p.m. on Oct. 2 at a home located in the 2000 block of Chestnut Street near I-110 and Plank Road.
Officials report the cause of the fire is under investigation. Firefighters arrived on the scene to find heavy smoke and fire coming from the front of the house.
Crews went around to the back to get into the home and saw a fire there also.
BRFD confirmed firefighters worked to protect the house nearby from flames as crews entered the home and controlled the fire.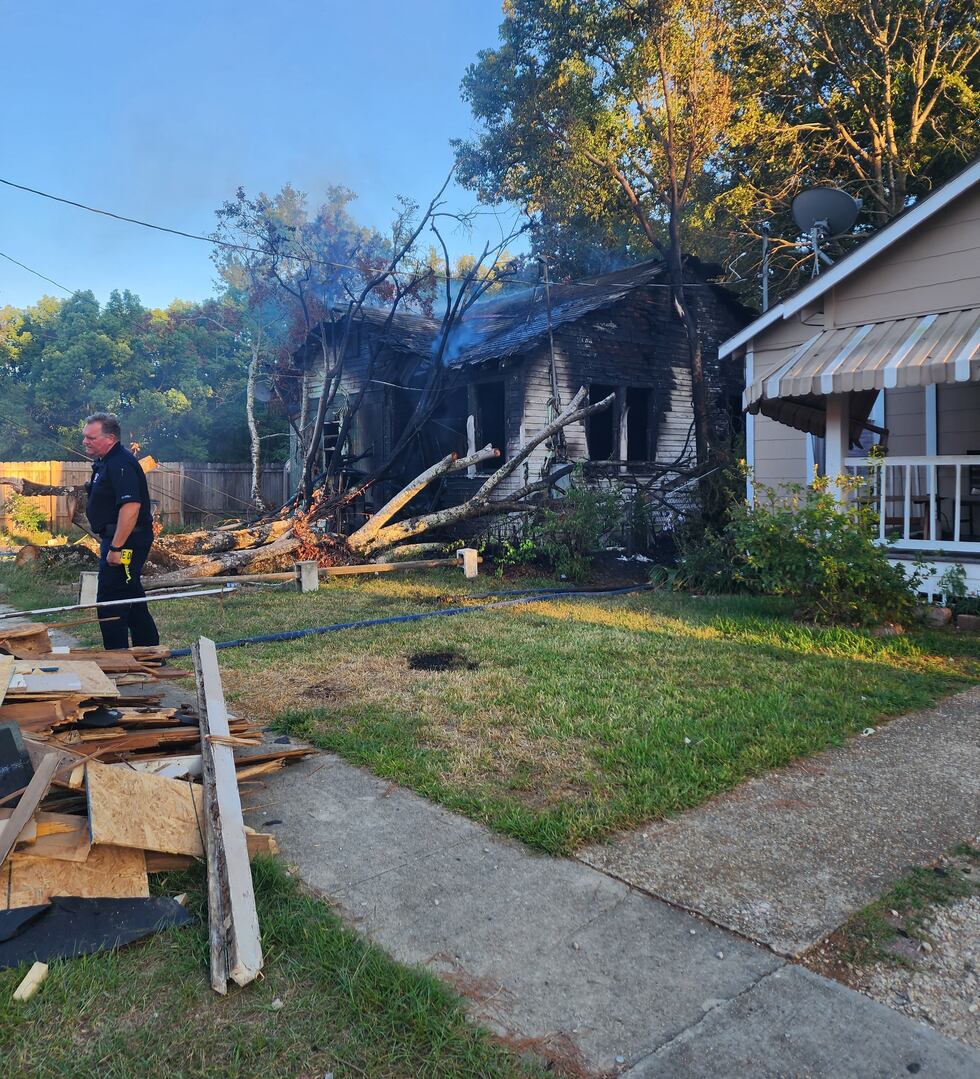 The house was considered a total loss but they kept the fire from spreading.
A fire investigator was called to the scene and is working to determine the cause.
BRPD, Entergy, and EMS also responded to the scene.
Click here to report a typo.
Copyright 2023 WAFB. All rights reserved.