Plane crash in Lake Placid kills 2, including former NFL Pro Bowler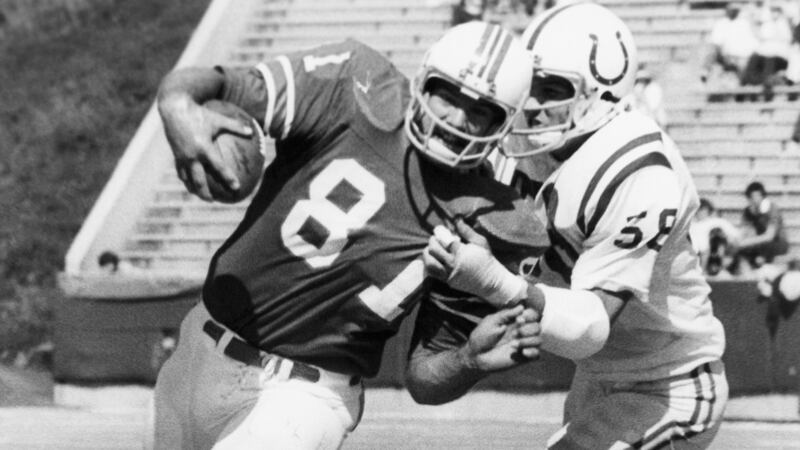 Published: Oct. 2, 2023 at 1:00 PM CDT
|
Updated: Oct. 2, 2023 at 5:54 PM CDT
LAKE PLACID, N.Y. (AP) — Former NFL tight end Russ Francis, a three-time Pro Bowl selection with the New England Patriots who won a Super Bowl with the 1984 San Francisco 49ers, was killed along with another aviation enthusiast when their small plane crashed after takeoff from an upstate New York airport, authorities said Monday.
Francis, 70, and Richard McSpadden, 63, had just departed from the Lake Placid Airport shortly after 4 p.m. Sunday in a single-engine Cessna 177 when the plane encountered trouble. The New York State Police said the aircraft crashed into an embankment at the corner of the airport.
Francis was president of Lake Placid Airways, which runs charter and scenic flights. A longtime flying enthusiast, he had been a pilot for nearly 50 years and had run a charter service in Hawaii, according to the airline's website. McSpadden was a senior vice president of the Aircraft Owners and Pilots Association and was known as an aviation safety expert. The organization said his career included a stint as commander of the U.S. Air Force Thunderbirds.
Francis was a Patriots first-round draft pick in 1975 and played in New England until 1980, making the franchise's all-decade team for the 1970s and the 35th anniversary team. He was named to the Pro Bowl three straight seasons from 1977-79.
"Russ was a fan favorite throughout his playing career," Patriots owner Robert Kraft said in a statement. "He was a dynamic player on the field who had an even bigger personality off it. He knew no boundaries, pushed the limits and lived his life to the fullest."
Francis joined the San Francisco 49ers in 1982 and was part of the 1984 team that beat Miami in the Super Bowl. He returned to New England in 1987 and retired the year after. In all, he had 393 receptions for 5,262 yards and 40 touchdowns.
The crash is under investigation by the National Transportation Safety Board.
Copyright 2023 The Associated Press. All rights reserved.