Chiefs' Patrick Mahomes sets the NFL record for the fastest to reach 200 TD passes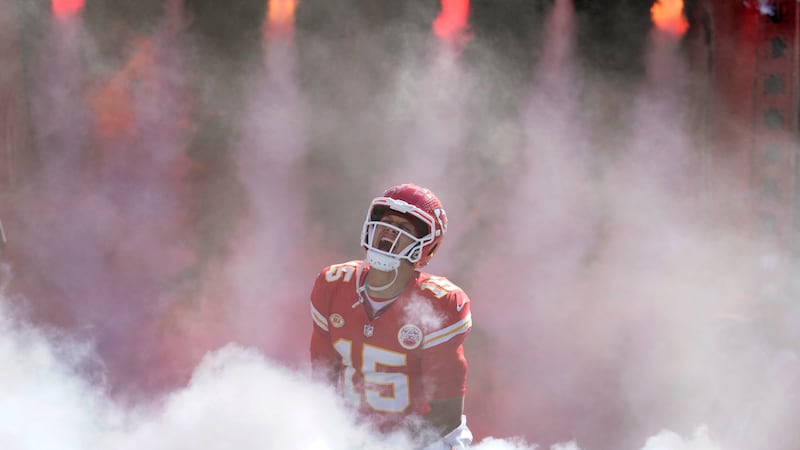 Published: Oct. 1, 2023 at 8:24 PM CDT
EAST RUTHERFORD, N.J. (AP) — Kansas City's Patrick Mahomes threw the 200th touchdown pass of his career, reaching the milestone in his 84th game to break Dan Marino's NFL record.
Mahomes, playing in his first game at MetLife Stadium, connected with Noah Gray on a 34-yard touchdown that gave the Chiefs a 17-0 lead against the New York Jets with 3:24 left in the first quarter on Sunday night.
Marino threw his 200th TD pass in his 89th NFL game with Miami in 1989.
Mahomes surpassed 25,000 yards passing last week in Kansas City's win over Chicago. He accomplished that in 83 games, seven faster than Matthew Stafford's record.
Mahomes entered the game needing 23 yards rushing to break the Chiefs' career mark for a quarterback held by Alex Smith (1,672). He had 17 on two carries at the time of his touchdown pass.
___
AP NFL: https://apnews.com/hub/nfl
Copyright 2023 The Associated Press. All rights reserved.