Chief Paul details arrests of 4 of his officers
Published: Sep. 29, 2023 at 9:35 AM CDT
|
Updated: Sep. 29, 2023 at 10:41 AM CDT
BATON ROUGE, La. (WAFB) - Baton Rouge Police Chief Murphy Paul held a news conference Friday morning to address the arrests of four of his officers.
"Today, you're going to hear about accountability," the chief said.
The chief said he recently launched an investigation into the four officers after getting a tip about the arrest of a man in September of 2020.
The chief said a man who had been arrested was being strip-searched inside the bathroom of the Baton Rouge Police Department's First Precinct building on Plank Road.
He said two officers used their department-issued tasers to try to get the man to comply with their demands that he strip down.
During the course of the strip search, the chief says a package of synthetic marijuana fell from the man's buttocks.
Chief Paul said the officers likely did not realize that when they deployed their tasers, their body cameras were also automatically activated.
After the incident, the chief said a supervisor asked to review the body camera footage and determined that the footage showed the officers were in violation of the department's use of excessive force policy.
The chief says a plan was then devised to destroy that body camera evidence.
The investigation into the incident led to the arrest warrants being issued for the four officers.
The arrests include the following officers and charges:
Corp. Douglas Chustz: Malfeasance.

Deputy Chief Troy Lawrence, Sr.: Malfeasance, principal to obstruction, principal to battery, and principal to theft.

Corp. Todd Thomas: Simple battery, theft, malfeasance, and obstruction.

Sgt. Jesse Barcelona: Malfeasance, principal to theft, and principal to obstruction.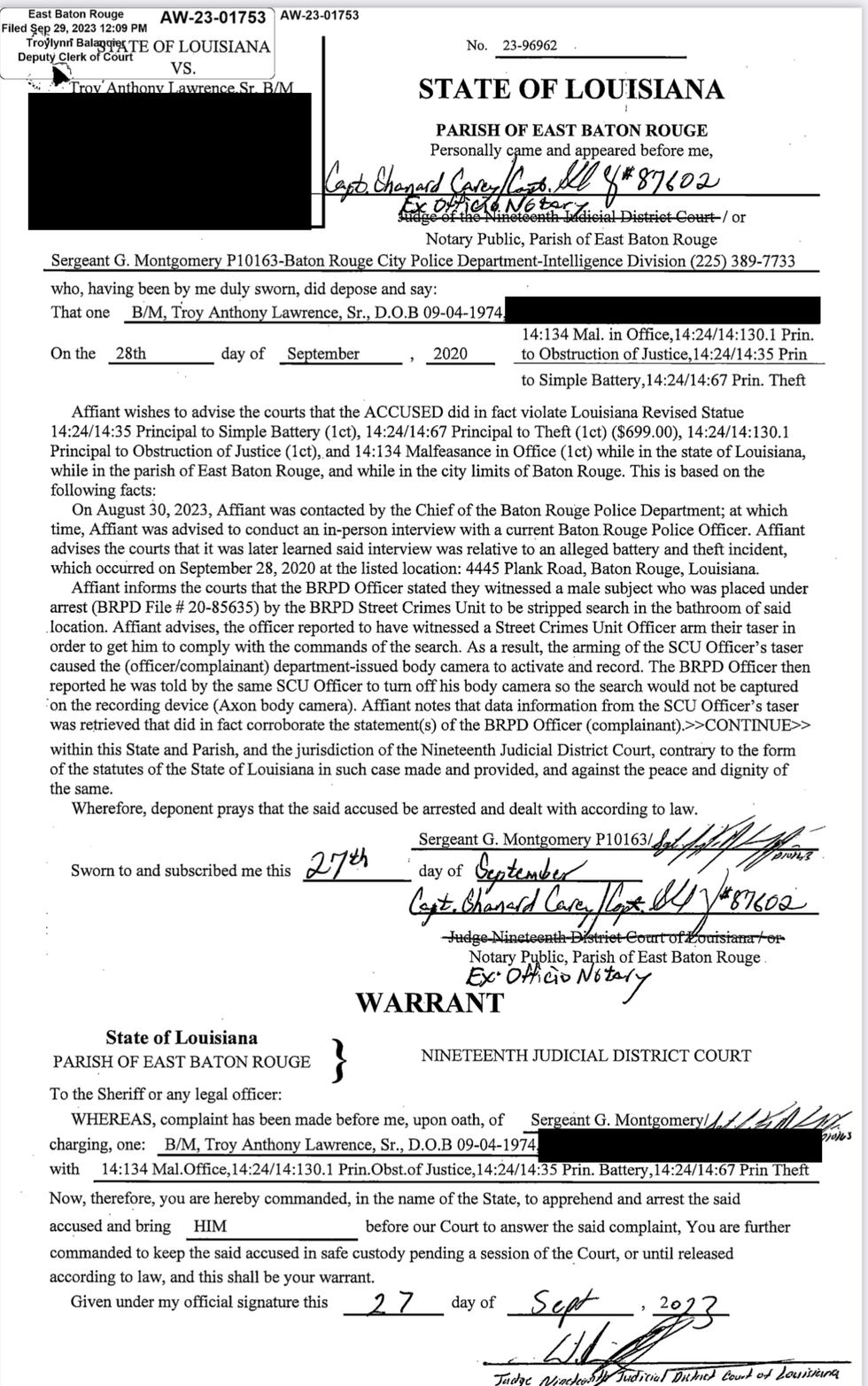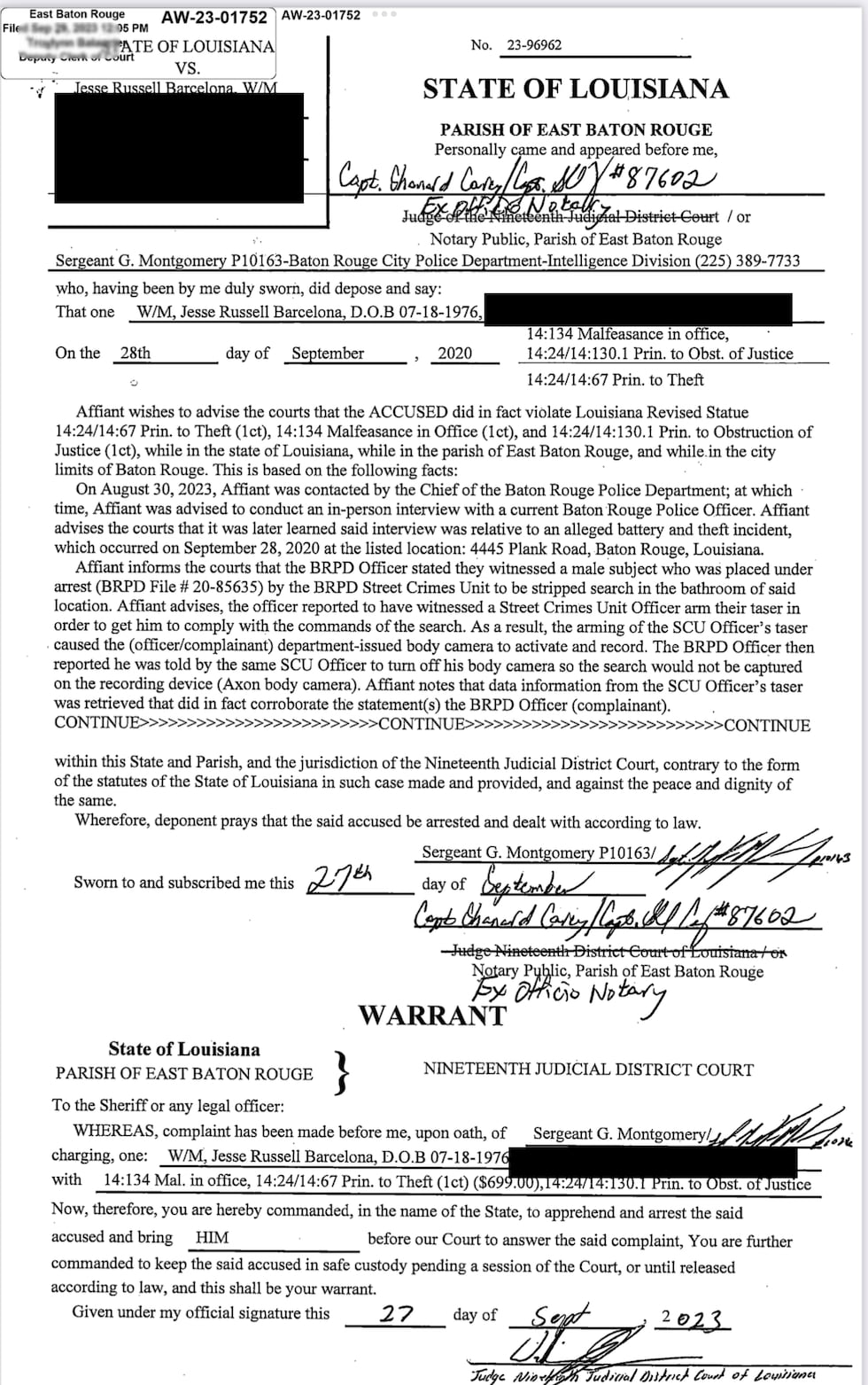 The chief also addressed criticism he received for heated statements he made earlier this week at a meeting of the East Baton Rouge Parish Metro Council. The statements have led to three metro council members calling for him to either resign or be terminated.
"I do not apologize for standing up for what is right," Chief Paul said Friday morning. "Although my passion might have offended some, that was not my intention."
Paul announced earlier this year that he will leave the department in November.
EBR-Mayor President Sharon Weston Broome said Friday there are no plans for Paul to leave the department any sooner.
The search for a new police chief is ongoing.
Click here to report a typo.
Copyright 2023 WAFB. All rights reserved.