Dry conditions and above normal temperatures continue into next week
Published: Sep. 28, 2023 at 4:28 AM CDT
|
Updated: Sep. 28, 2023 at 10:31 PM CDT
BATON ROUGE, La. (WAFB) - The local weather pattern will be highlighted by mainly dry conditions and above normal temperatures.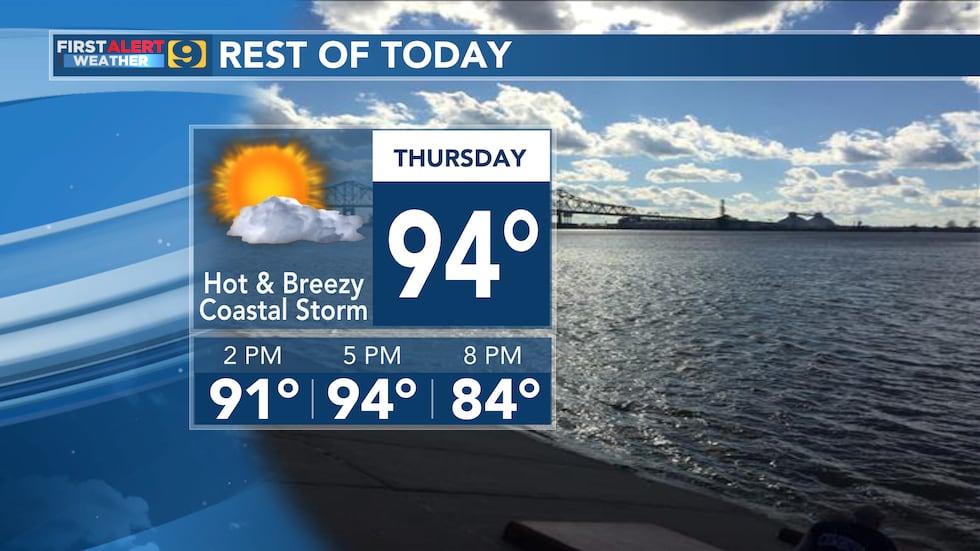 Morning lows and daytime highs should be in the mid 60°s and 80°s as we end September and move into October. That will not be the case for us this year. Morning lows around 70° and highs in the mid 90°s appear likely through the weekend.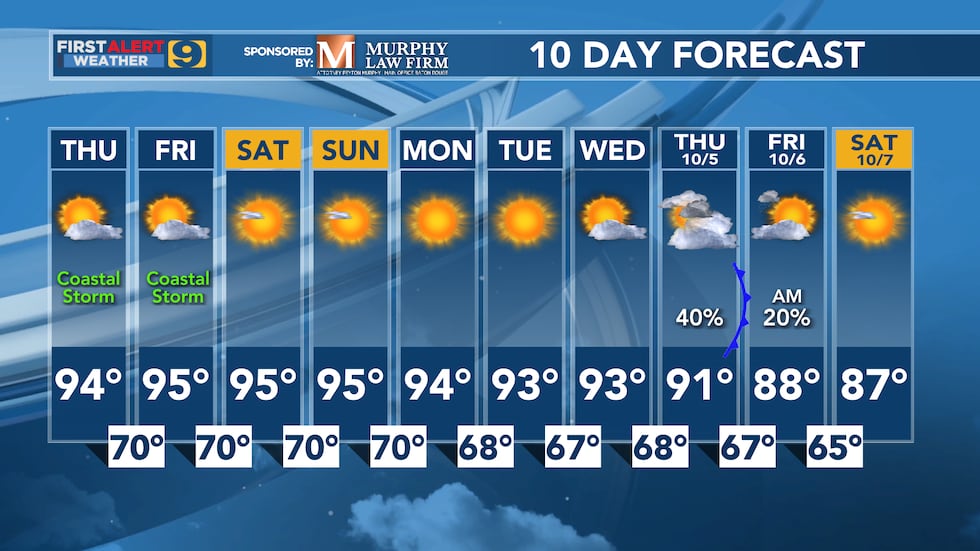 As for rain, we might squeeze out a couple storms along the coast. Inland areas will stay dry as an influx of dry air pushes south. This dry air will make it into the Gulf by the weekend bringing less humid air, but also little to no clouds and rain when we could certainly use them for heat and drought relief.
Long range weather models are beginning to latch on to a cold front arriving closer to the end of the week. A lot of uncertainty remains related to this fist Fall cold front. The biggest question might actually be if it will actually happen. We are looking 7-8 days out and things are more than likely to change.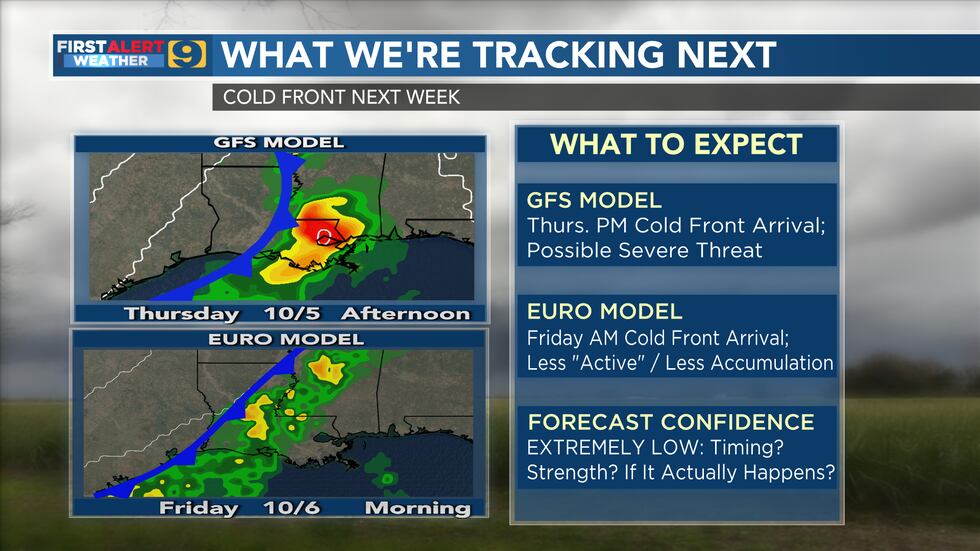 For now, we'll forecast a frontal passage Thursday into Friday. A threat for severe weather can't be ruled out at this time. Rain amounts won't bust the drought, but could be near 0.5″ for most.
Tropical Storm Rina has formed in the Central Atlantic just to the east of Tropical Storm Philippe. Because of the close proximity of these two tropical storms, forecast confidence is not particularly high with forecast intensity and path of both systems. We are fairly confident neither is headed towards the Gulf of Mexico.
Click here to report a typo.
Copyright 2023 WAFB. All rights reserved.