I-TEAM: Warrants issued for 4 BRPD officers, 3 released after surrendering
Published: Sep. 28, 2023 at 1:37 PM CDT
|
Updated: Sep. 28, 2023 at 10:20 PM CDT
BATON ROUGE, La. (WAFB) - Three Baton Rouge police officers have bonded out of jail Thursday night in connection to a case that spans back several years.
One of the officers who was arrested Thursday is Deputy Chief Troy Lawrence, Sr., the second-highest ranking officer on the force. Lawrence joined officers Jesse Barcelona and Todd Thomas as they turned themselves in to a judge at the 19th Judicial District Court early Thursday afternoon.
The fourth officer, Sgt. Douglas Chustz, has a warrant issued for his arrest on a charge of malfeasance, it was announced in court. He is expected to turn himself in at a later time.
Depuy Chief Lawrence was charged with malfeasance, principal to obstruction, principal to battery and principal to theft.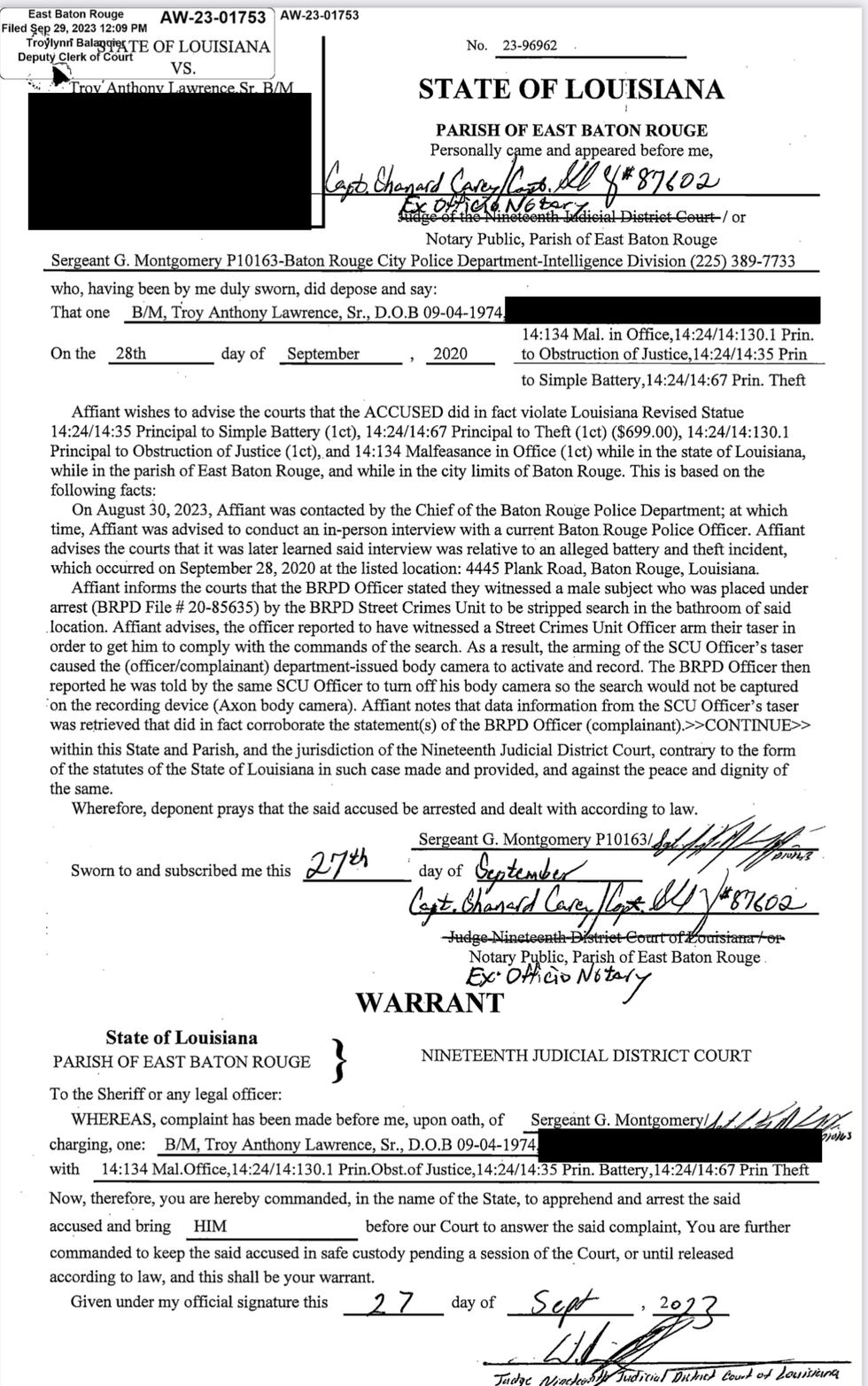 Officer Todd Thomas was charged with simple battery, theft, malfeasance and obstruction.
Officer Jesse Barcelona was charged with malfeasance, principal to theft, and principal to obstruction.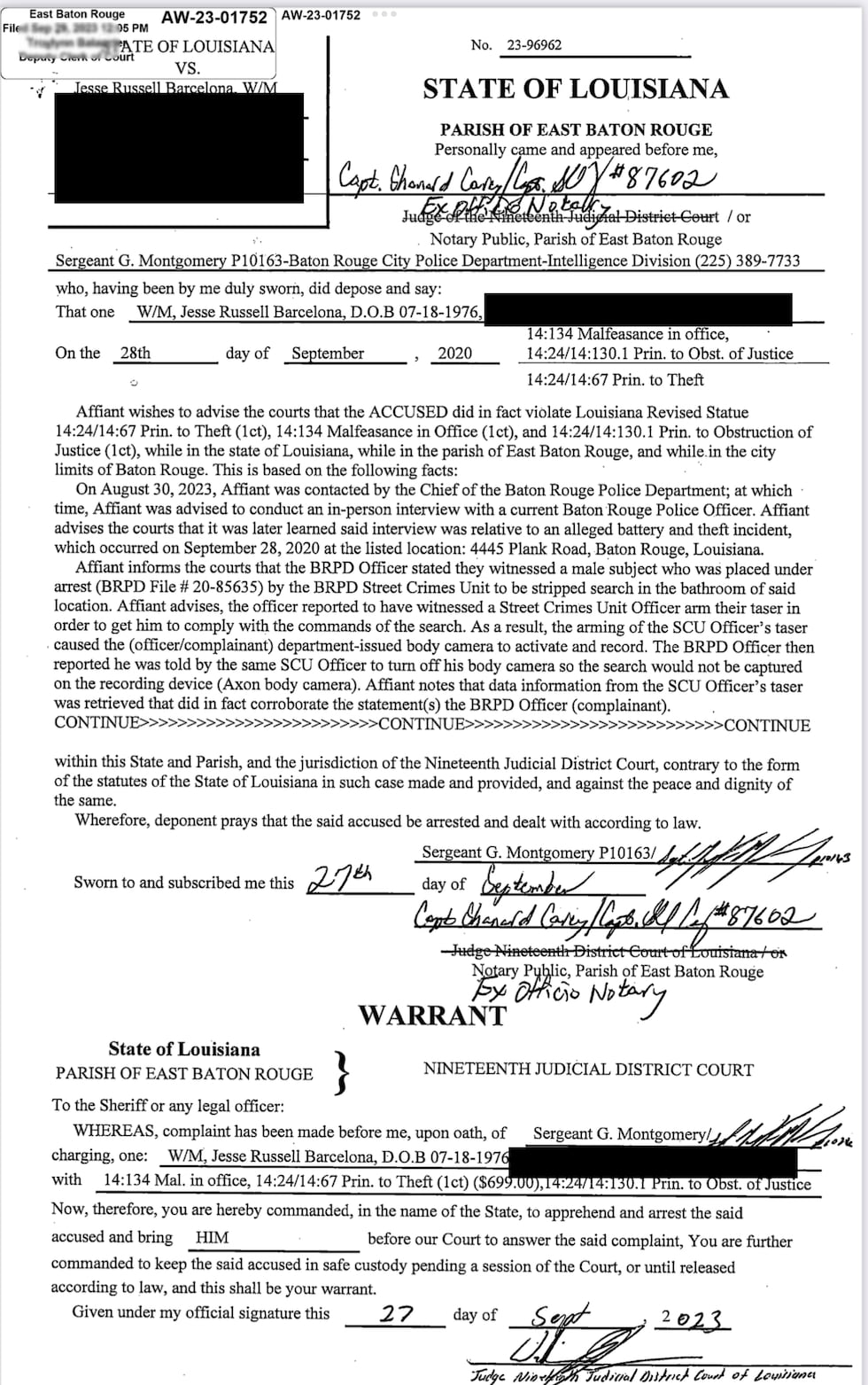 They were then taken into custody and transported to the East Baton Rouge Parish Prison to be formally booked.
Sources say the charges stem from an incident several years ago where a man was allegedly beaten while in the custody of Baton Rouge police officers. Body camera footage that captured portions of that alleged beating was later illegally destroyed, one source said.
At least two of the officers were accompanied by high-profile criminal defense attorney John McLindon.
McLindon told the presiding judge that the charges from the case were "three years old" and the officers are not flight risks and not a danger to the community.
Both Barcelona and Thomas were placed on leave from the department on September 19. Lawrence was placed on leave earlier this week.
The Baton Rouge Police Department has scheduled a news conference for 10 a.m. Friday to discuss the arrests.
Lawrence's son, Troy Lawrence, Jr., recently resigned from the force after a series of reports by the WAFB I-TEAM that exposed the secretive BRPD "Brave Cave" warehouse where it is alleged some suspects were beaten and illegally interrogated.
Click here to report a typo.
Copyright 2023 WAFB. All rights reserved.