Drier weather pattern brings wildfire concerns back
Published: Sep. 27, 2023 at 4:23 AM CDT
|
Updated: Sep. 27, 2023 at 10:32 PM CDT
BATON ROUGE, La. (WAFB) - The weather pattern will be transitioning to a much drier outlook. A stray shower or two can't be totally ruled out today and tomorrow, but moisture levels will decrease leaving behind dry and less humid weather conditions through next week.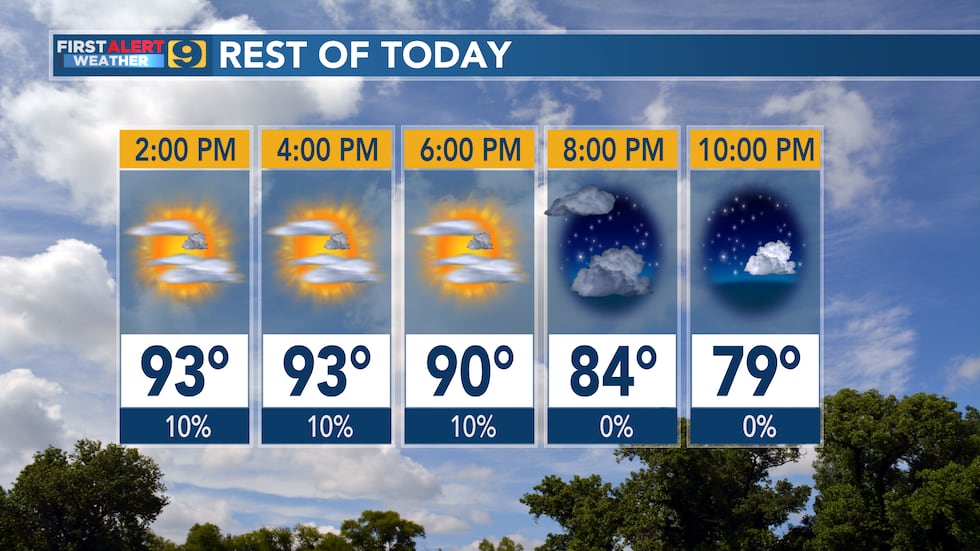 This does not spell good news for our drought or wildfire concerns. A statewide burn ban remains in place due to these weather conditions. Rapid spread of fire is a big concern.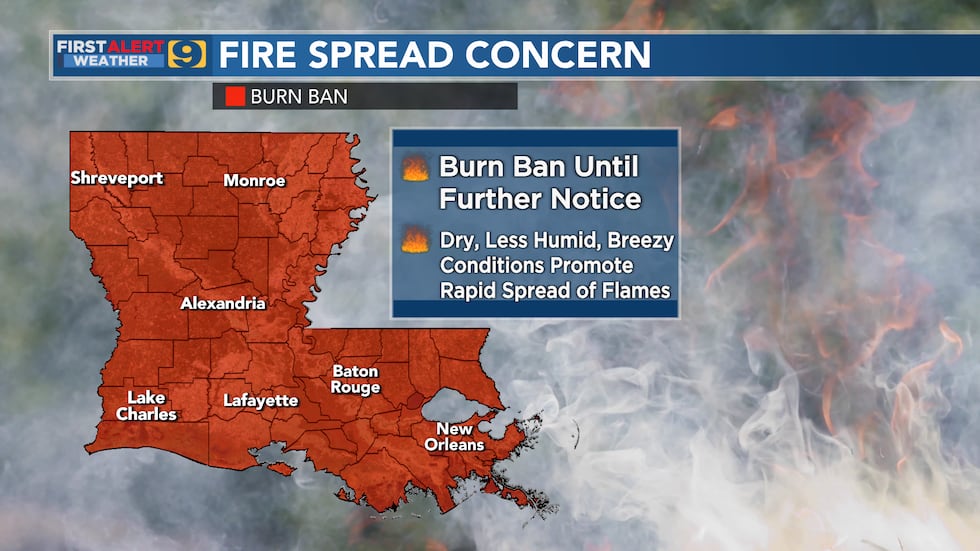 In addition to the dry weather comes above normal temperatures. Morning lows and daytime highs should be in the mid 60°s and mid 80°s. Instead we'll be around 70° for a low and highs in the low to mid 90°s through the weekend.
Today and tomorrow will come within 1° of tying record high temperatures based on the current forecast. The only silver lining will be low humidity making it feel pretty close to the actual air temperature.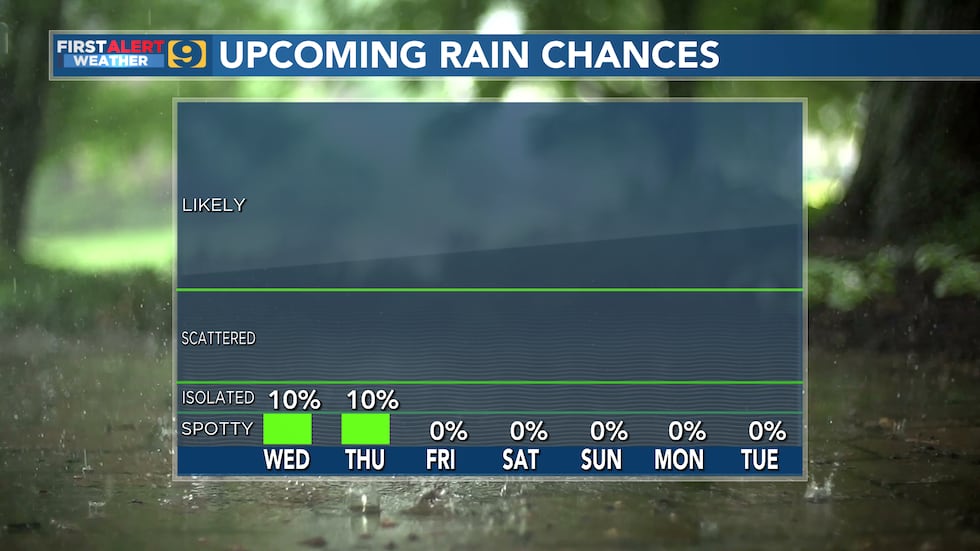 Morning starts will trend slightly cooler as we move into October over the weekend. This will be in response to the influx of drier air. Daytime highs will remain in the low 90°s.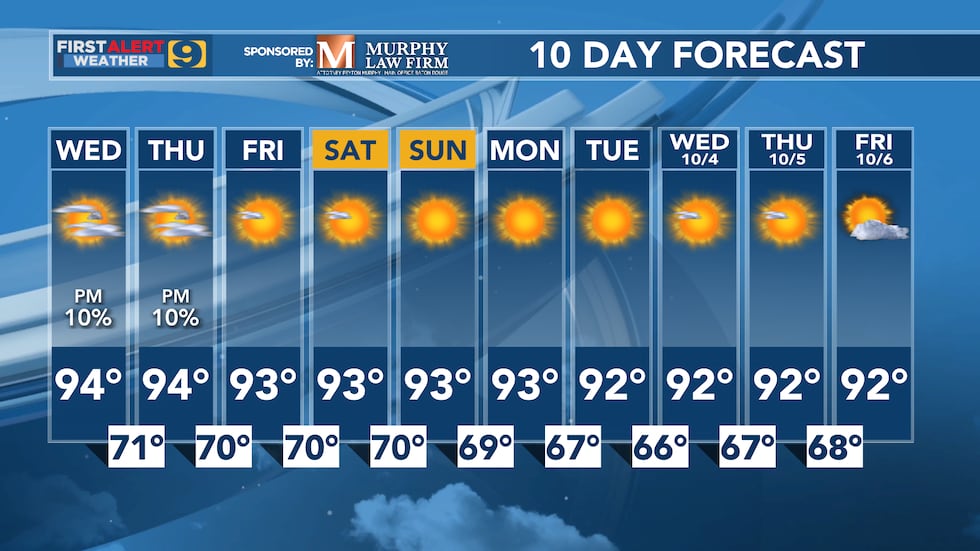 Click here to report a typo.
Copyright 2023 WAFB. All rights reserved.