Minimal rain chances to close out the work/school week
Published: Sep. 26, 2023 at 4:23 AM CDT
|
Updated: Sep. 26, 2023 at 4:53 PM CDT
BATON ROUGE, La. (WAFB) - Building high pressure is going to limit the amount of rain we see to close out the week.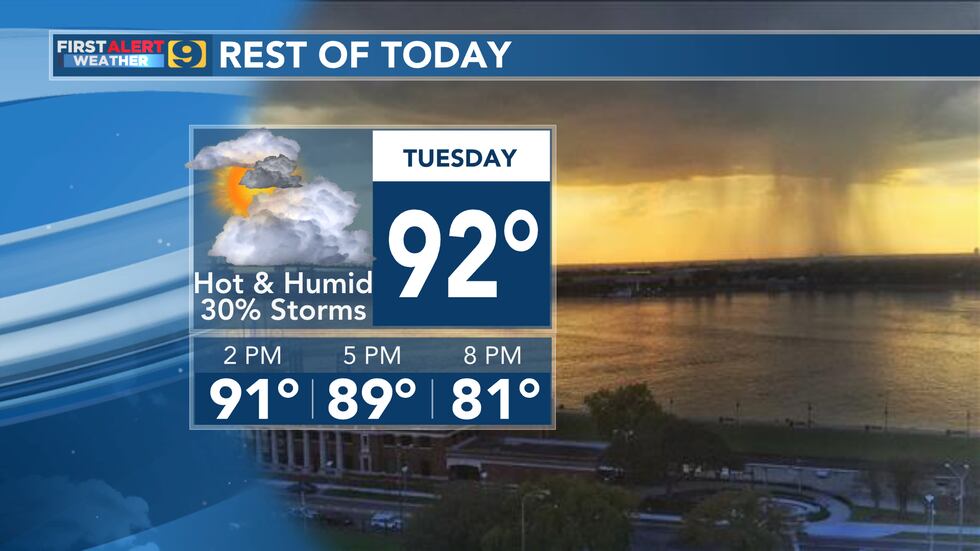 High pressure will build in the Western Gulf of Mexico keeping tropical moisture in the Eastern Gulf. South Louisiana will be more under the influence of the ridge which limits rain chances and amounts. Daily rain chances of 10-30% will be possible today through Friday. Rain amounts will be fairly negligible with those receiving rain only getting less than 0.25″. Even with the slight chance for rain, daytime highs are forecast to reach the low to mid 90°s each day.
Dry air will move into the region over the weekend. This will end any kind of rain chance for most of next week. Humidity levels will see a decrease helping morning lows dip into the upper 60°s. Afternoon highs will stay a handful of degrees above normal. It seems to be more of the same with above-normal temperatures as we move from September into October.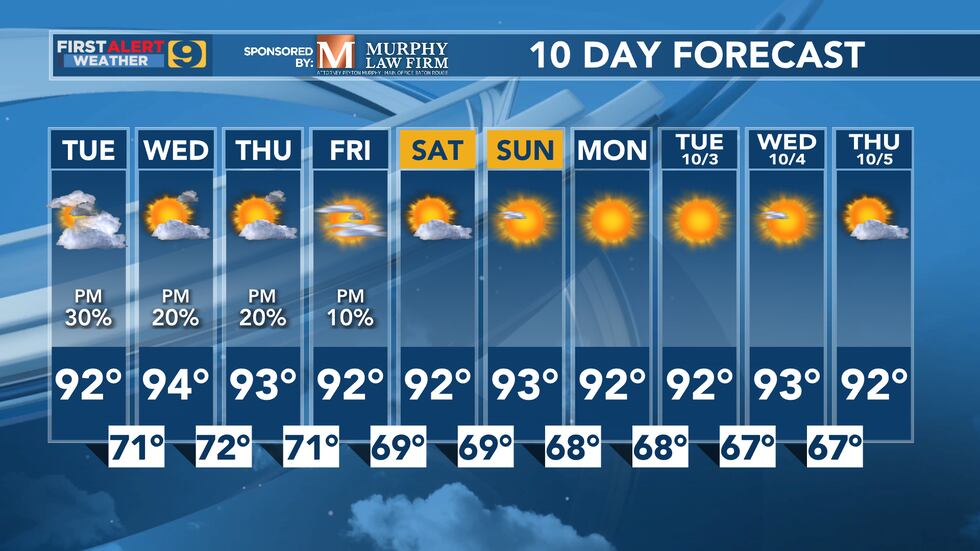 Tropical Storm Philippe continues to be a sheared system as it slowly pushes east in the Central Atlantic. Invest 91-L continues to spin behind Philippe and is forecast to become our next tropical cyclone in the next day or two. Rina is the next name. Both systems don't look headed for the Gulf as of now.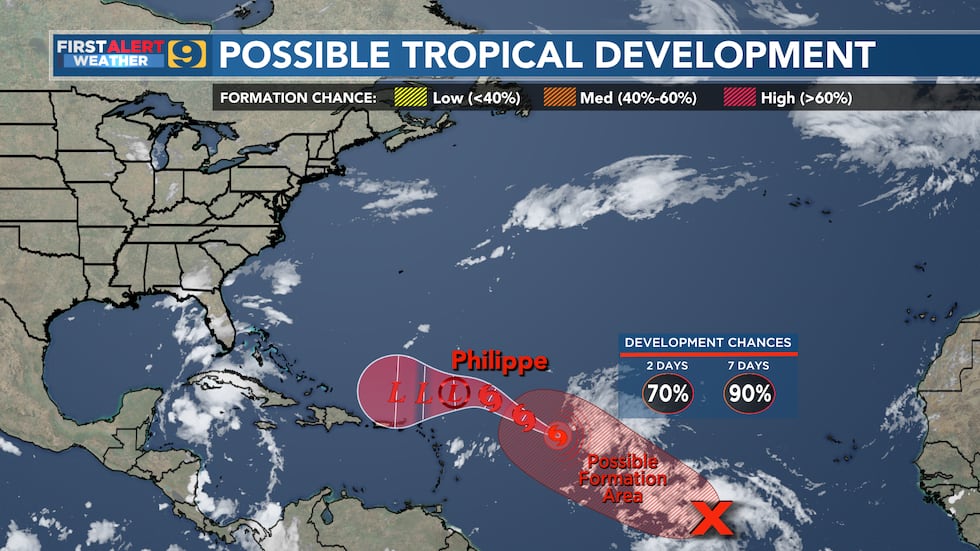 Click here to report a typo.
Copyright 2023 WAFB. All rights reserved.