'This is my second home:' Angel C. Reese Foundation, EBR officials host back-to-school block party
Published: Sep. 22, 2023 at 3:33 PM CDT
|
Updated: Sep. 25, 2023 at 10:28 AM CDT
BATON ROUGE, La. (WAFB) - Baton Rouge is known for its passionate sports fans.
So it comes as no surprise that LSU's Angel Reese, also known as the Bayou Barbie, has grown a huge fan base in the Bayou State.
The All-American women's basketball player helped lead the Lady Tigers to a national championship title earlier this year.
But it's what she's doing off the court that is making an even bigger difference in the Baton Rouge community.
Forget the snowballs, the swings, and the fun jumps, Reese was the main attraction on Sunday afternoon, Sept. 24.
Community members were invited to attend the Angel C. Reese Foundation's back-to-school giveback block party.
The Angel C. Reese Foundation hosted the event in collaboration with EBR Schools and Mayor-President Sharon Weston Broome, from 2 p.m. until 6 p.m. at McKinley Elementary School, which is located at 575 W. Roosevelt St.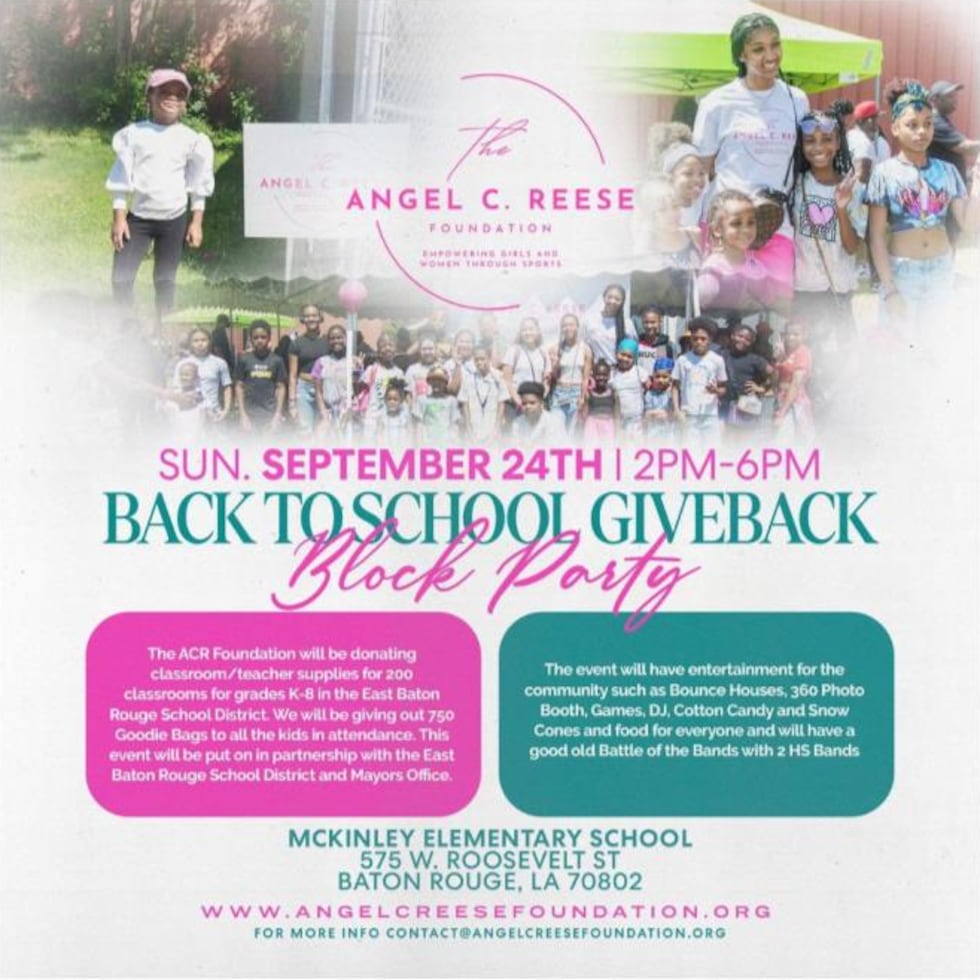 Local students had a chance to connect with organizations and community leaders who share a deep commitment to education and community empowerment.
"Just trying to be a big sister to little girls and all kids. I just want to be a leader," Reese said.
The foundation was launched this past summer by the LSU basketball star and 2023 NCAA women's basketball champion.
It's dedicated to empowering kids through sports, education, and financial literacy.
"The more our community can see someone who looks like them doing great, we want our kids to see what they can become," said Superintendent of EBR Schools, Dr. Sito Narcisse.
The Angel C. Reese Foundation and the school system's partnership will help more than half a dozen schools in the parish.
At the heart of Sunday's event was the distribution of crucial classroom supplies such as notebooks, pens, pencils, and backpacks. The supplies were given to students and educators from schools in the area.
"This is my 2nd home. They adopted me and gave me a nickname. I love the community here in Baton Rouge," Reese added.
She says she hopes her dedication to philanthropy doesn't end with her or at this block party.
The college basketball star says she hopes to inspire others to give back and support their local communities.
"I know the power I have and I just want to give back as much as I can," she finished.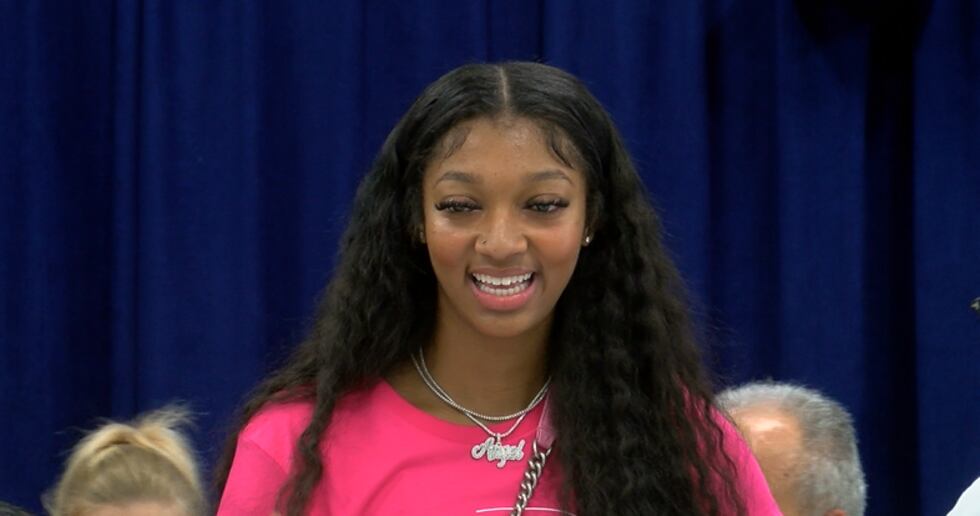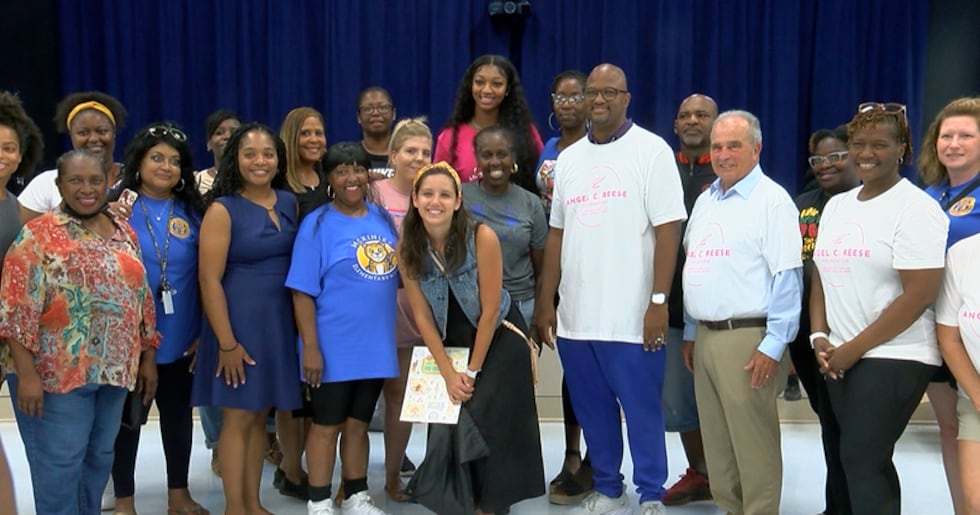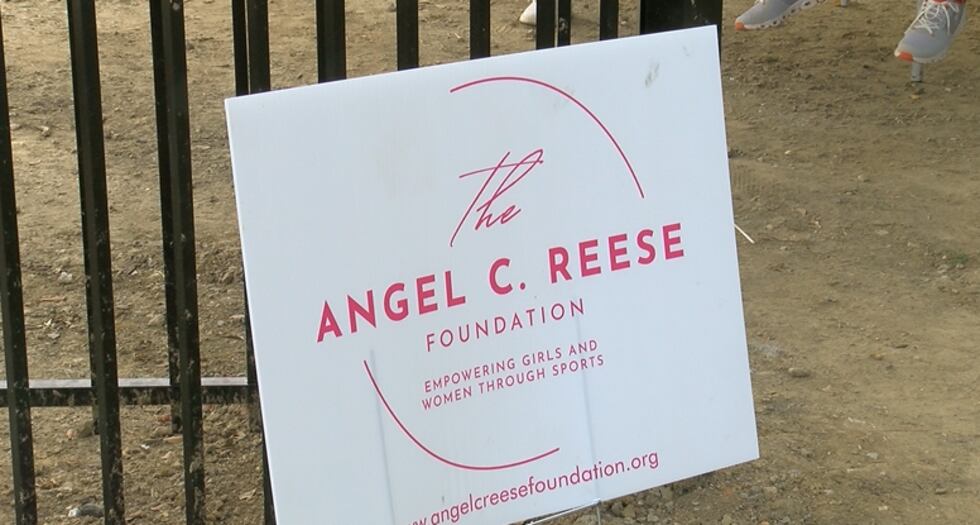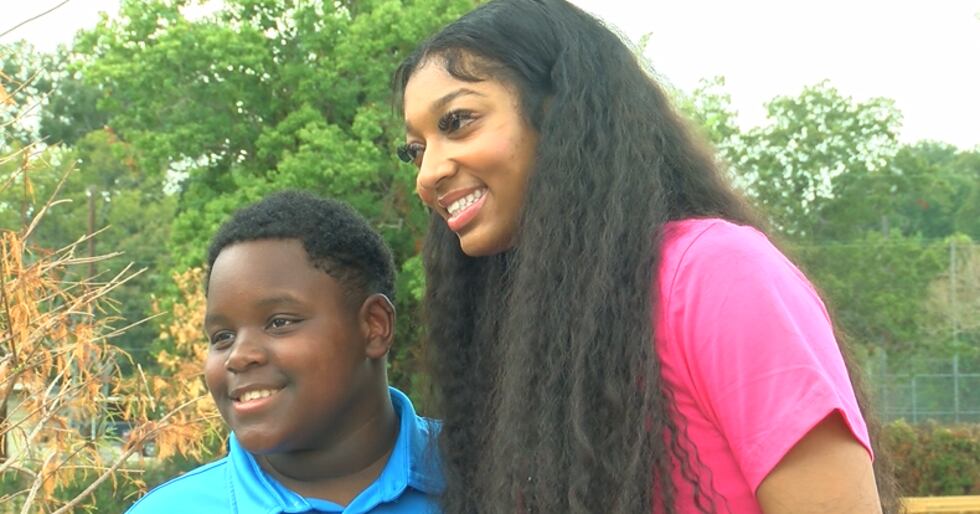 Click here to report a typo.
Copyright 2023 WAFB. All rights reserved.