Much needed rain comes over the next few days
Published: Sep. 24, 2023 at 6:37 AM CDT
|
Updated: Sep. 24, 2023 at 9:24 PM CDT
BATON ROUGE, La. (WAFB) - Decent rain chances finally begin to appear in the forecast for the upcoming work and school week. Make sure to grab the rain gear daily through Thursday as daily rain chances range from 30-50%.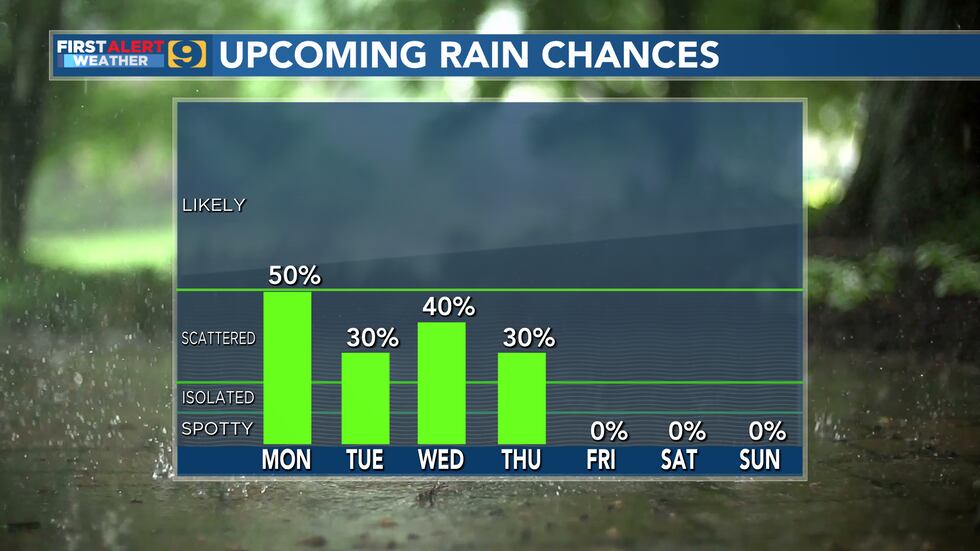 While not a likely chance for rain, Monday will be the wettest of the 4 day stretch. One or two strong/severe storms can't be totally ruled out as well as some pockets of heavy rain which could lead to localized bullseyes of 1-3″. Most will receive less than 0.5″ over the next 4 days, but some could pick up 1″+. The clouds and passing rain will help keep daytime highs in the upper 80°s to low 90°s.
Dry air works back into the area by late week. We are expecting a fairly nice next weekend with sunny skies and mild conditions. Temperatures will remain several degrees above normal, but it won't be oppressive heat. The dry weather pattern is not expected to change going into early next week.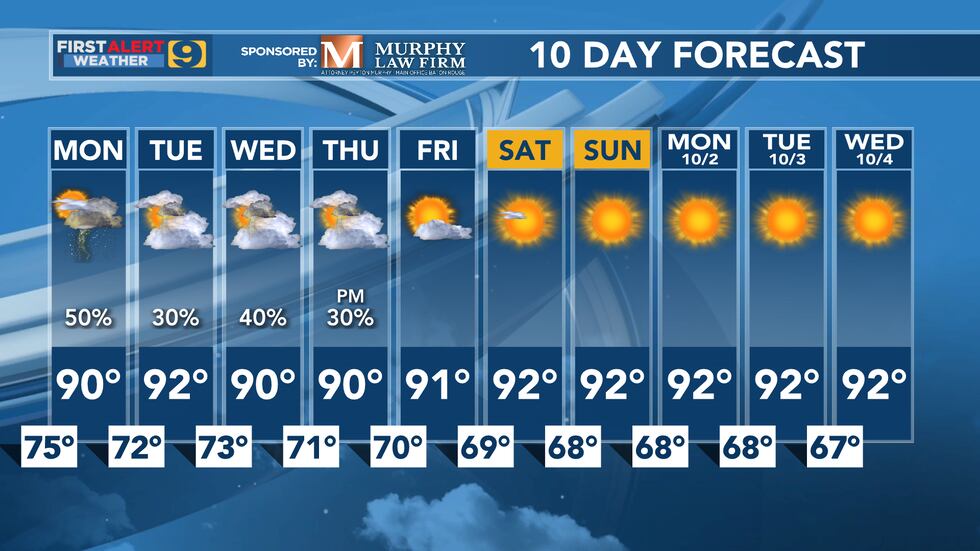 Tropical Storm Phillipe is forecast to remain in the open waters of the Atlantic in the coming days. We are monitoring a tropical wave moving west through the Gulf of Mexico. It is unlikely to form into a tropical cyclone but will be a contributing factor to our mid week rain chances. Another wave in the Eastern Atlantic has been given a high chance for development.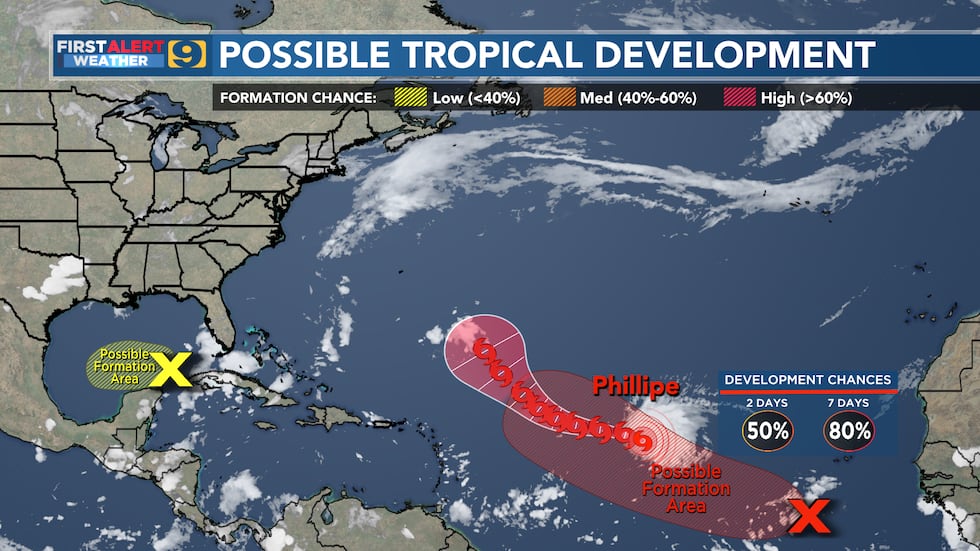 Click here to report a typo.
Copyright 2023 WAFB. All rights reserved.