Welcome to the weekend and fall
Published: Sep. 23, 2023 at 6:23 AM CDT
BATON ROUGE, La. (WAFB) - Today officially kicks off the fall season with the Autumnal Equinox earlier this morning.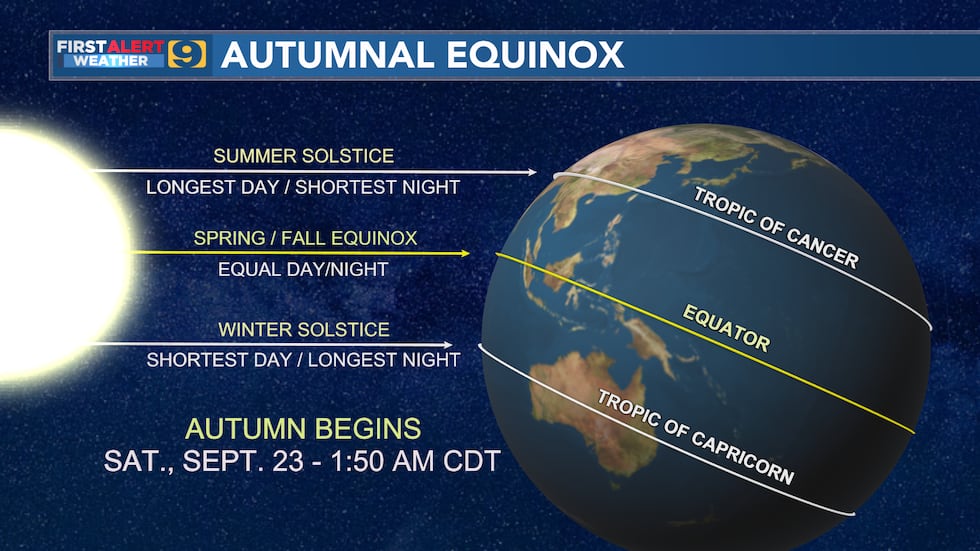 Hopefully, it will start to feel like fall soon because it certainly won't this weekend. Saturday and Sunday highs will be well above normal, in the mid 90s with a bit of humidity. There is a 10% chance of an afternoon shower or storm today with a 20% chance of rain tomorrow. As for the LSU game tonight, mainly dry under partly cloudy skies and very warm temperatures.
In the tropics, we have Ophelia making landfall on the Carolina coast, and another developing system that will become Phillipe. There are no threats to the Gulf at this time.
Locally, our rain chances and amounts are nothing spectacular, and drought conditions will continue in the near future.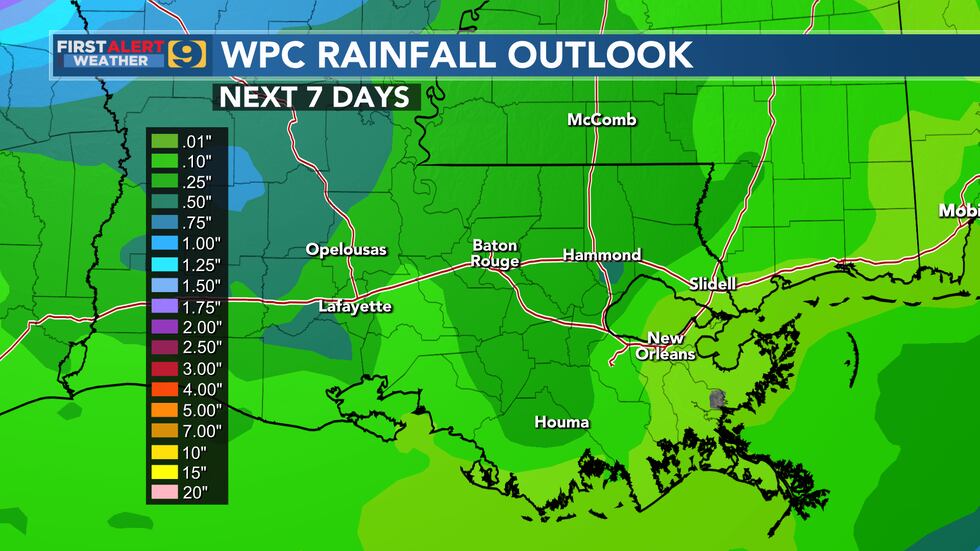 The extended at least shows some improvement in the highs and lows towards the end of the ten-day forecast.
Click here to report a typo.
Copyright 2023 WAFB. All rights reserved.