State fire marshal K-9 with 'nose for wildfire arson' retires
Published: Sep. 22, 2023 at 10:14 AM CDT
The following is a news release from the State Fire Marshal's Office:
BATON ROUGE, La. (WAFB) - The State Fire Marshal's Office is recognizing one of its K-9 officers for more than half a decade of dedicated service to the people of Louisiana as he heads into retirement.
Pablo, a 7-year-old German Shepherd who joined the SFM in 2017, officially retires from service today.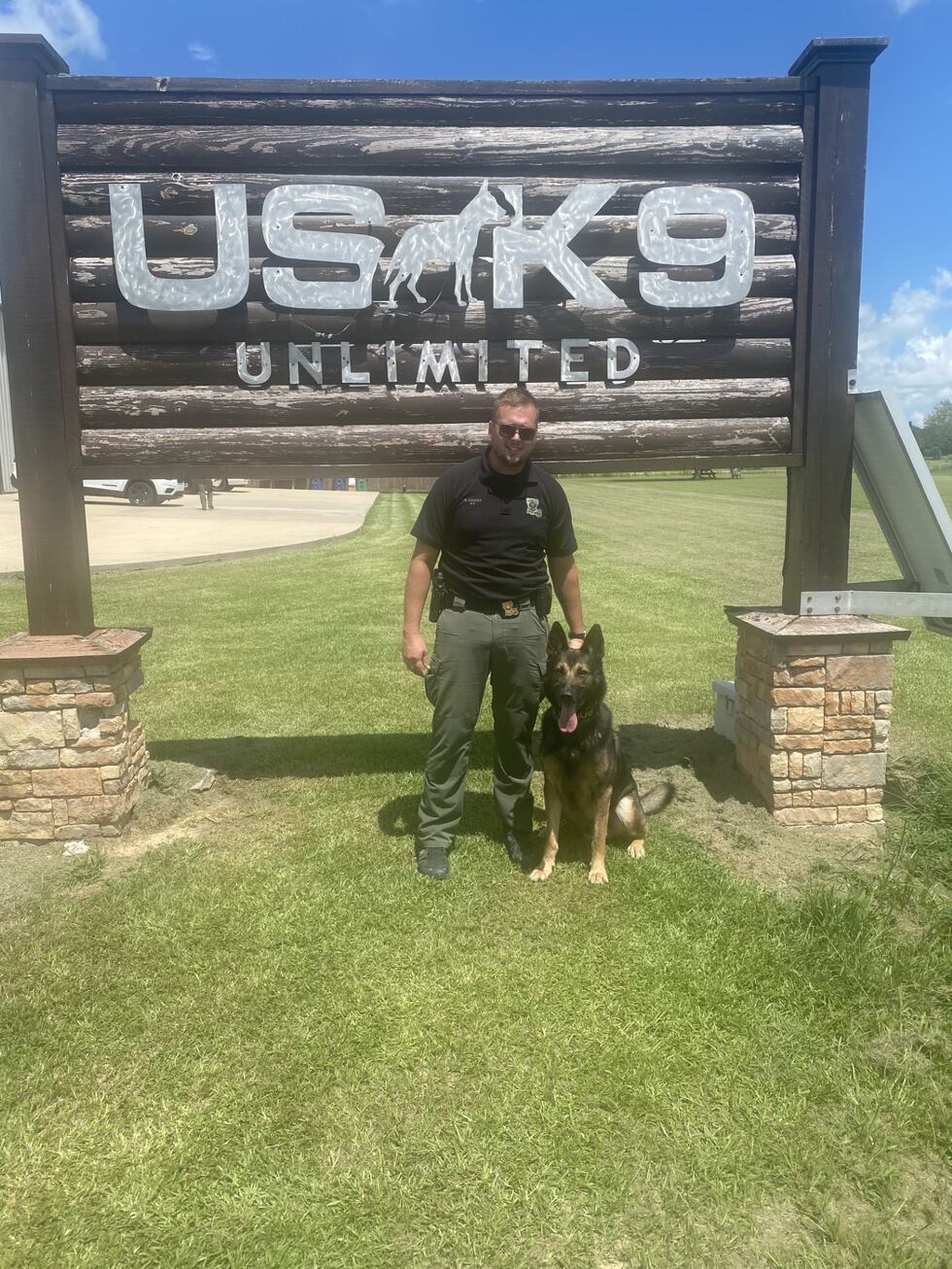 K-9 Pablo has served all across the state, but primarily in the Capital area, alongside his handler Lt. Michael Doucet. Pablo is a "play reward" K-9 and was trained by Kasseburg Canine Academy in Huntsville, Alabama.
Pablo has been well known in the Baton Rouge area as he regularly assists fire investigators and law enforcement agencies, as well as performs demonstrations at schools and public events, to bring awareness to common household fire hazards and the crime of arson. Most recently, Pablo was featured in a public education campaign on the state's wildfire threat alongside Smokey Bear.
"Pablo has been a fun and effective team member of this agency, representing our life-saving work and commitment to safety in a most ideal fashion," said State Fire Marshal Chief Dan Wallis, "We wish Pablo a playful and happy retirement and we thank him for his service to this state and its citizens."
"Good boy, Pablo," said Gov. John Bel Edwards.
In his retirement, Pablo will step into the exclusive pet life with his handler family enjoying walks in the neighborhood, swimming in the pool, lying in the yard and chasing a tennis ball.
Click here to report a typo.
Copyright 2023 WAFB. All rights reserved.