Officials offering $15K reward for arson information on large wildfires in La.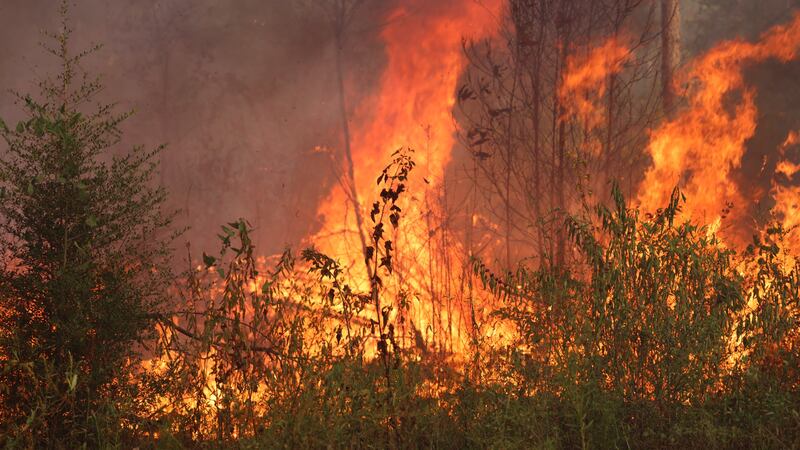 Published: Sep. 22, 2023 at 7:51 AM CDT
|
Updated: Sep. 22, 2023 at 9:59 AM CDT
Information provided by the Department of Agriculture and Forestry:
BATON ROUGE, La. (WAFB) - As previously reported, investigators with the Louisiana Department of Agriculture and Forestry's (LDAF) Forestry Enforcement Division have determined that many of the large wildfires burning throughout Louisiana in recent weeks are the result of arson. LDAF investigators, Louisiana State Fire Marshal deputies, and various parish sheriff's office detectives continue to actively investigate the matter.
Investigators urge you to call law enforcement if you or anyone you know has any information regarding any of the following large named wildfires:
The Louisiana Forestry Association (LFA) is offering a cash reward of up to $15,000 for information that leads to the arrest and conviction of the person(s) responsible for starting any of these fires.
To report an arsonist or information regarding the large, named fires listed above, call the LDAF 24-hour hotline at 1-855-452-5323 or the LFA at 318-443-2558. Callers may remain anonymous.
The Louisiana Forestry Association is a statewide, private, non-profit association made up of landowners, foresters, employees of forest products industries, wood suppliers, and loggers who advocate for the sustainable growing, harvesting, and manufacturing of Louisiana's forests and for the people whose livelihoods depend on these forest resources.
This also serves as a reminder that burn ban violations are being actively enforced, and you will be held responsible for any damage that occurs as the result of a fire you start. It's critical that everyone continue to abide by the burn ban. For more information on the bans, visit https://www.ldaf.state.la.us/news/reminder-burn-ban-remains-in-effect/.
Click here to report a typo.
Copyright 2023 WAFB. All rights reserved.