Scattered storms to provide much needed rain
Published: Sep. 22, 2023 at 4:39 AM CDT
|
Updated: Sep. 25, 2023 at 5:12 PM CDT
BATON ROUGE, La. (WAFB) - Decent rain chances will be in the forecast over the next few days. Daily rain chances of 30-50% will occur Monday through Thursday. Today will be the best opportunity for rain this work/school week. One or two storms could be strong/severe and also heavy.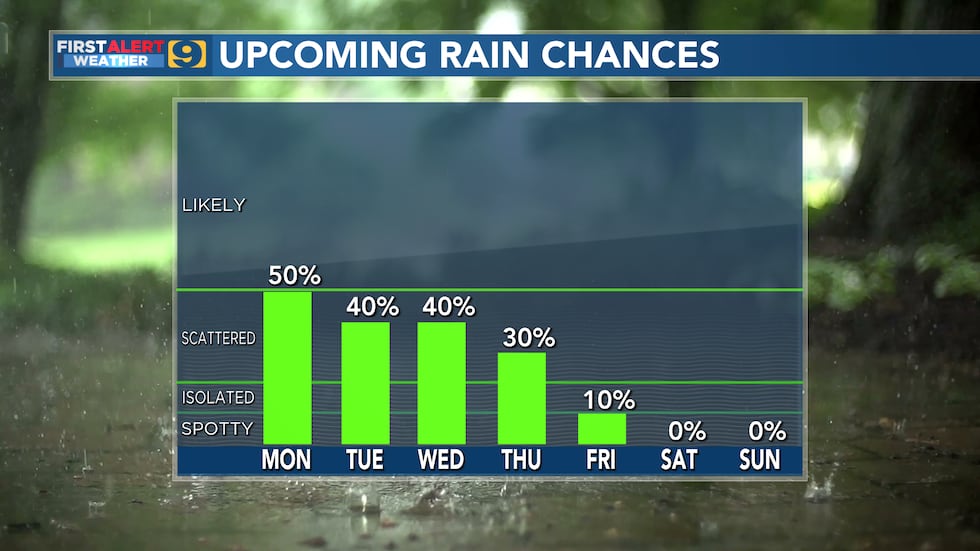 A Marginal Risk (1 out of 4) for flash flooding is in place for today, but widespread flooding is unlikely. Have the rain gear handy especially today, but also for the rest of the week.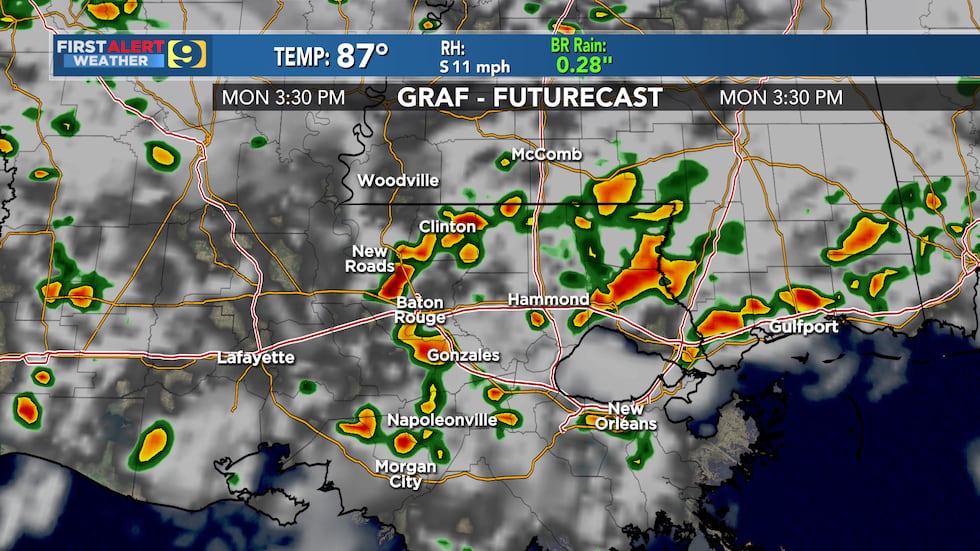 While rain coverage and intensity won't put an end to the current drought, we could see a few localized bullseyes of 1-3″ of rain. Rain amounts for most will average around 0.25″.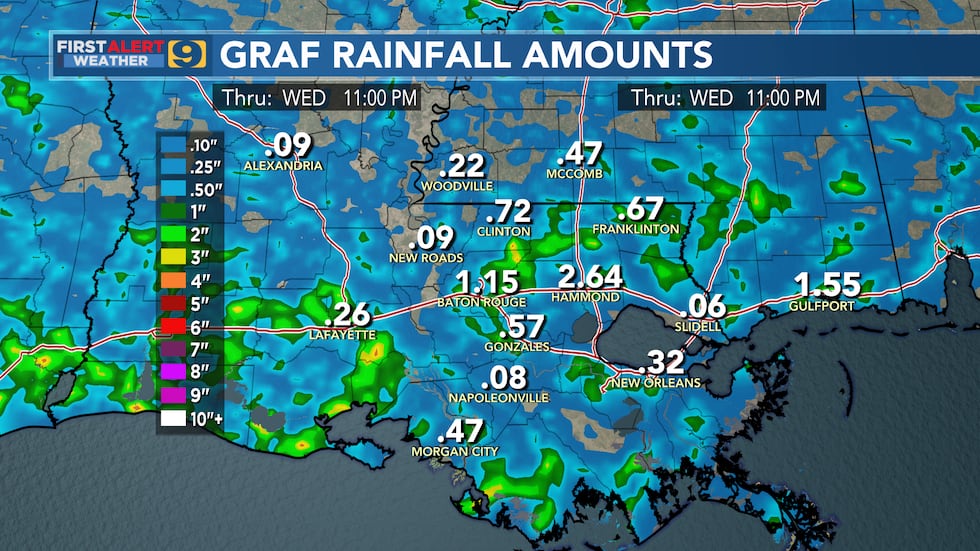 The clouds and passing showers will help keep temperatures in check. Morning lows and daytime highs will remain a handful of degrees above normal. Drier air will move in for the weekend bringing abundant sunshine and low humidity Saturday and Sunday. We stay dry through the first half of next week.
A weak trough in the Eastern Gulf of Mexico will help in aiding our local rain chances in the coming days. Right now, the National Hurricane Center has very low chances this system becomes tropical in nature.
The Central Atlantic remains busy with Tropical Storm Philippe and Invest 91-L. Invest 91-L has a high chance of becoming our next named storm which would be Rina. These systems will take an almost identical path staying out to sea.
Click here to report a typo.
Copyright 2023 WAFB. All rights reserved.