Baker family wellness expo to focus on keeping you healthy
Published: Sep. 22, 2023 at 6:34 AM CDT
|
Updated: Sep. 22, 2023 at 7:21 AM CDT
BAKER, La. (WAFB) - The City of Baker Community Foundation in collaboration with The BRidge Agency, Inc. announced there will be a family wellness event in Baker Saturday, Sept. 23.
The Healthier Families & Better Communities Expo is happening from 10:30 a.m. until 1 p.m. at the Baker Municipal Auditorium and surrounding grounds.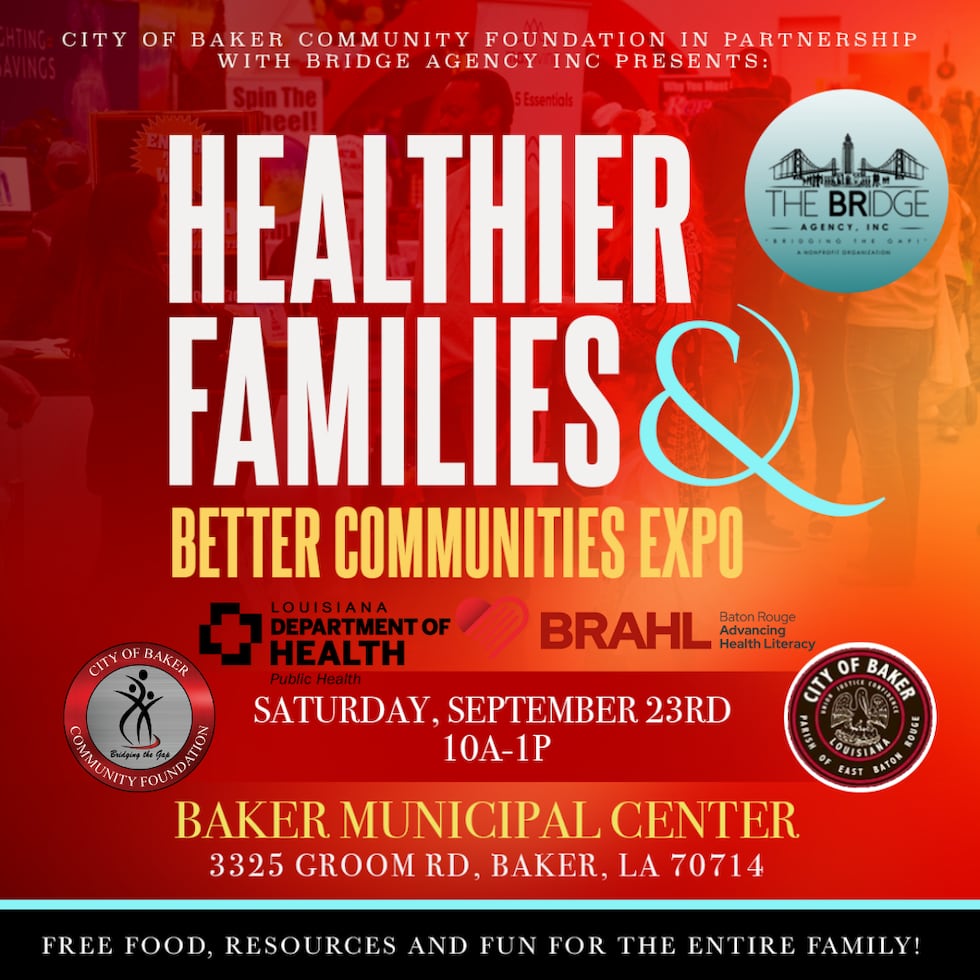 Organizers say the goal is to educate the community about certain health topics and to remind citizens to exercise COVID-19 safeguards, including testing and vaccinations.
In addition, officials want to respond to community needs by making several resources available while offering a relaxed atmosphere.
There will be a DJ, face painting, a petting zoo, and inflatable obstacle courses for kids to enjoy.
Free food and drinks will also be available, compliments of the Baker Fire Department and Coca-Cola.
There will also be workout sessions:
Workshop #1: Healthy Relationships w/ Twahna Harris
Workshop #2: Parenting 101 (Positive Youth Development) w/ Robin Bennett
Workshop #3: Healthy Living (Prevention, Intervention & Recovery) w/ the Louisiana Department of Health
Workshops will begin at 10:30 a.m. and last until 11:30 a.m. for families interested in extra support.
Click here to report a typo.
Copyright 2023 WAFB. All rights reserved.