Latest drought monitor continues to spell bad news for South Louisiana
Published: Sep. 21, 2023 at 4:28 AM CDT
|
Updated: Sep. 21, 2023 at 6:10 PM CDT
BATON ROUGE, La. (WAFB) - The latest drought monitor from the National Weather Service now has the worst-case scenario for the vast majority of the WAFB viewing area. About 80% of the local area is now under the worst drought listing "exceptional drought". The prolonged dry weather continues to make for hardships as it relates to agriculture and fire safety concerns. Baton Rouge is running a nearly -7″ deficit in rainfall this year.
Unfortunately, it doesn't look like we will be ending this drought anytime soon as the weather forecast doesn't have any likely chance for rain or prospect for a good soaking rain.
Our next best chance for rain will come early next week. A weak cold front will approach from the north. The latest weather model guidance now suggests the front won't even reach the local area.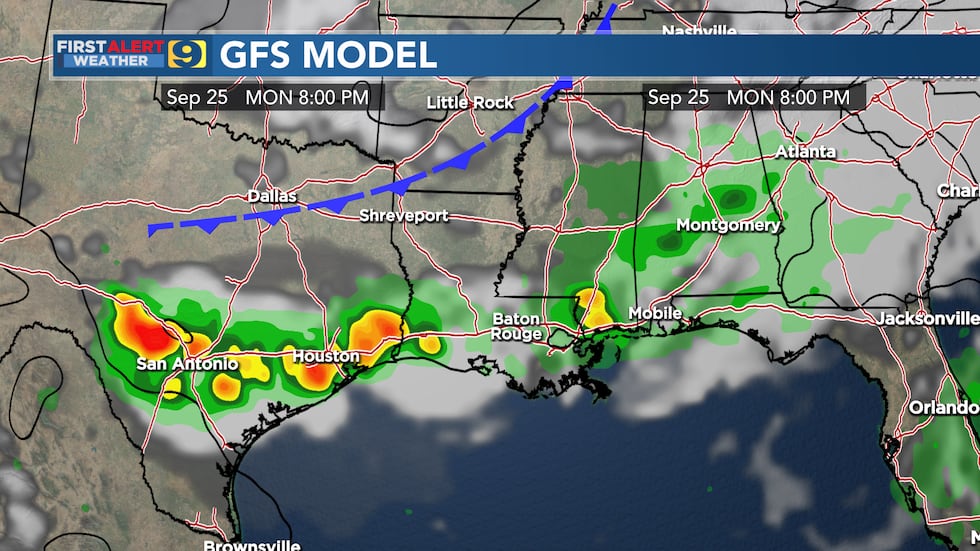 As it gets closer, rain chances will inch up into the scattered category Monday and Tuesday of next week.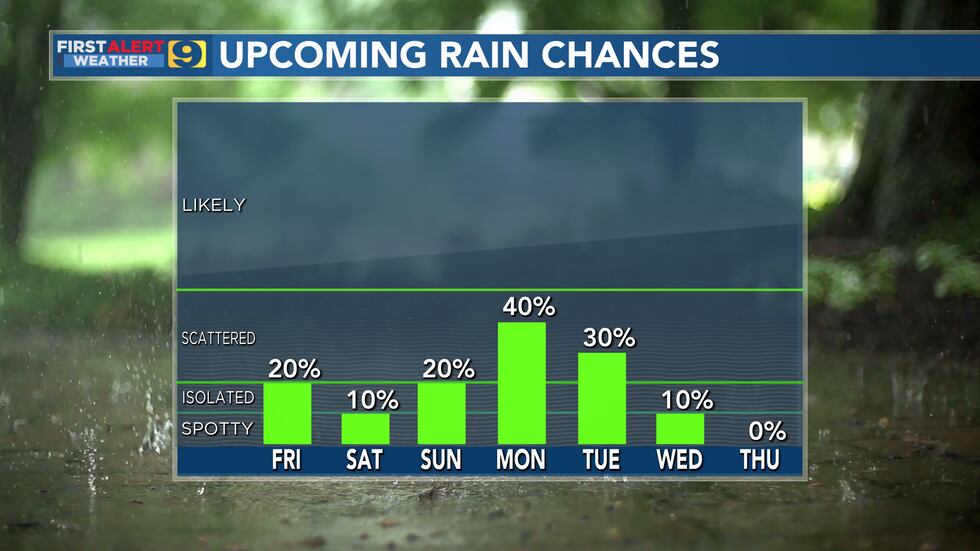 Rain amounts will average less than 0.25″ for most with maybe a localized bullseye or two of up to 1″.
Temperatures will remain above average as we move from Summer into Fall. Daytime highs this time of year should be in the mid to upper 80°s. Highs over the next 10 days will be in the low to mid 90°s. It doesn't get much better when you look at morning lows.
Average lows this time of year are in the mid 60°s. Lows into early next week will be in the low 70°s. Some improvement is expected by then end of next week, but they will remain a handful of degrees above normal.
Click here to report a typo.
Copyright 2023 WAFB. All rights reserved.