Man killed on the way to celebrate daughter's 5th birthday after tree falls on vehicle during Hurricane Lee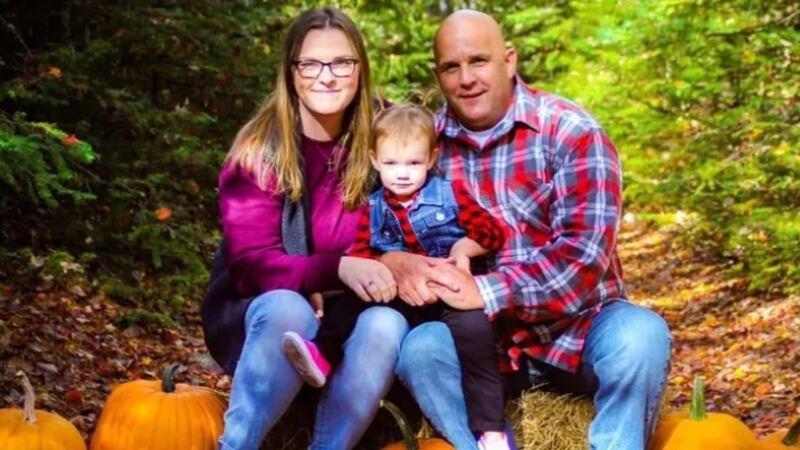 Published: Sep. 18, 2023 at 7:49 PM CDT
SEARSPORT, Maine (Gray News) – A man in Maine lost his life on Saturday after the strong winds from Hurricane Lee caused a tree to fall onto his car while he was driving.
According to a GoFundMe created by loved ones, Gary Phillips died on his daughter's fifth birthday.
The Associated Press reported Hurricane Lee hit the northeast coast Saturday, carving a huge swath of destruction in New England and Maritime Canada. Tens of thousands of people also lost power.
The hurricane-force winds extended as far as 140 miles from the hurricane's center. Tropical storm-force winds extended as far as 320 miles, which the Associated Press reports could cover all of Maine and much of the eastern part of Canada.
As of Monday, Phillips is the only casualty from the storm.
Phillips is survived by his wife, Hailee, and 5-year-old daughter, Kinslee, according to the GoFundMe.
"Garys love for life, family and friends was infectious," the post reads. "He had an unwavering love and devotion for Hailee and Kinslee that could never be matched."
Donations made to the GoFundMe will cover Phillips' funeral expenses with any remaining money going to support his wife and daughter.
As of Monday, more than $22,000 have been raised of the $10,000 original goal.
Copyright 2023 Gray Media Group, Inc. All rights reserved.