LSU releases 2024 baseball schedule; will face Florida, Vanderbilt at home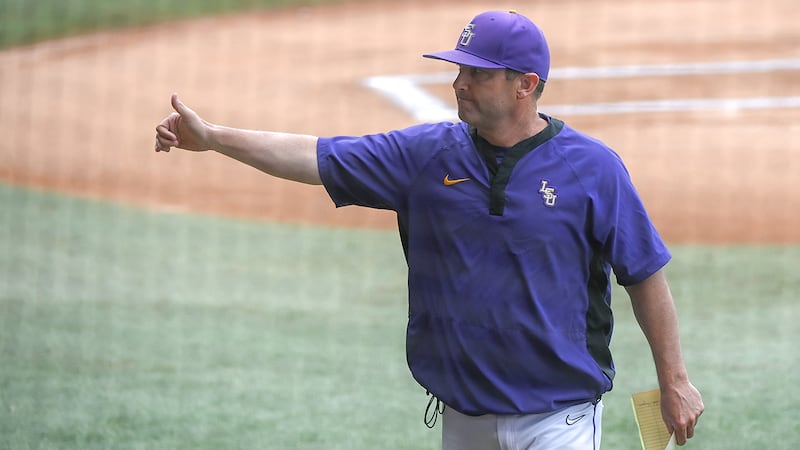 Published: Sep. 13, 2023 at 2:23 PM CDT
BATON ROUGE, La. (WAFB) - The LSU Tigers released their 56-game schedule for the 2024 season featuring an SEC series against the Florida Gators at home in March.
LSU will play 27 games against teams that were in the 2023 NCAA Tournament, six of them made the College World Series.
The Tigers will start the season against VMI and Central Arkansas.
LSU will also travel to Houston, Texas for the the Astros Foundation Classic at the beginning of March and will face Texas, UL-Lafayette, and Texas State at Minute Maid Park.
The 30-game Southeastern Conference slate begins with a weekend road series at Mississippi State on March 15. LSU will also travel to play league foes Arkansas, Tennessee, Missouri and Alabama.
In addition to hosting Florida, they'll also host Vanderbilt, Auburn, Texas A&M, and Ole Miss.
The deadline for current season ticket holders to submit renewals for the 2024 season is Monday, October 2. Season ticket holders may submit renewals by logging in to their online accounts at www.LSUTIX.net or by calling 225-578-2184 or 225-578-0100 during the hours of 9 a.m. to 5 p.m. CT, Monday through Friday.
Click here to report a typo.
Copyright 2023 WAFB. All rights reserved.