Juvenile suspect arrested in connection to deadly shooting at St. Helena school; class canceled until Friday
Published: Sep. 12, 2023 at 4:09 PM CDT
|
Updated: Sep. 13, 2023 at 3:54 PM CDT
ST. HELENA PARISH, La. (WAFB) - The St. Helena Parish Sherriff's Office arrested a juvenile in connection to a deadly shooting involving multiple people on Tuesday, September 12.
According to deputies, the shooting happened around 3 p.m. at St. Helena College & Career Academy in the back parking lot and left one person dead.
Another person was transported to an area hospital, officials confirmed, and a third was airlifted.
The alleged suspect is a 14-year-old juvenile and a student at the school, according to authorities.
"You'd never think it'd happen right here at home. You'd never think it'd happen here," said Marcus Downs, a teacher and alumnus of the school.
The St. Helena Parish School District stated that school will be canceled until Friday, as well as the football game.
One parent told WAFB's Perry Robinson that her daughter saw the shooting and had to watch her classmate die in front of her.
"It was unbelievable to her. Of course, a child sees something like that...I just hate she had to see that," said Keisha Henry.
Henry said it's a moment no kid should ever see and a call no parent should ever get.
"It's a lot," said Henry.
A motive is undetermined at this time.
The two other kids that were shot are in the hospital, recovering from their injuries.

This is still an ongoing and developing story. @WAFB

— Perry Robinson, III (@PRobinsonReport) September 12, 2023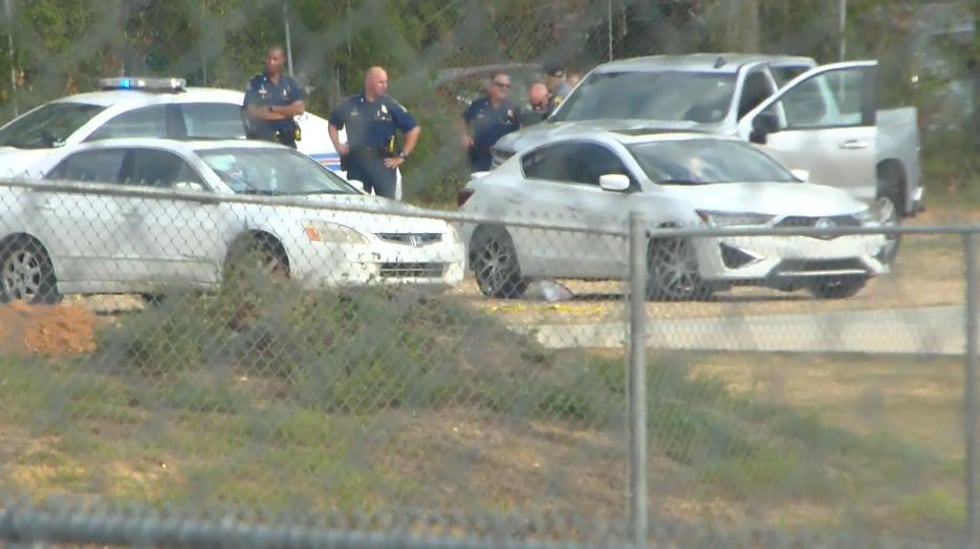 "When I went to Facebook and I saw the stuff all up and down my timeline, it's like my heart just started skipping a beat," said Downs.
Downs said he taught the victim, who has not been formally identified when he was in middle school.
He said the student was in the 11th grade and an athlete.
"For his family to be here, to endure this, it's a major, major tragedy," said Downs. "We need all the prayer we can get at this time."
Superintendent Kelli Joseph released the following statement regarding the deadly shooting.
Governor John Bel Edwards released a statement regarding the shooting:
Click here to report a typo.
Copyright 2023 WAFB. All rights reserved.