Dog lost at Atlanta airport weeks ago has been found, officials say
Published: Sep. 10, 2023 at 12:37 PM CDT
|
Updated: Sep. 10, 2023 at 12:54 PM CDT
ATLANTA (WANF/Gray News) - Three weeks ago, a woman flying internationally said Delta Air Lines lost her dog at Hartsfield-Jackson Atlanta International Airport, but the airport posted on social media that the dog was miraculously found in good health on Saturday, WANF reports.
Maia was found hiding near the North Cargo facilities, the airport said. She was taken to a vet and will return home soon.
Delta said in a statement that crews searched for the dog "around-the-clock," including with night-vision goggles.
"We are thankful for the teamwork that has led to our customer's dog's recovery," the statement said. "Delta teams engaged our colleagues throughout the Hartsfield-Jackson airport community when searches first began and as we followed every lead presented since then. Delta is working to reunite the dog with our customer as soon as possible."
Robin Allgood, an independent pet recovery specialist, said she reached out to airport officials to search the property after a FedEx employee told her he had seen Maia.
Allgood told Atlanta News First that she slid on her back under a cargo rail and grabbed the dog, taking Maia to safety.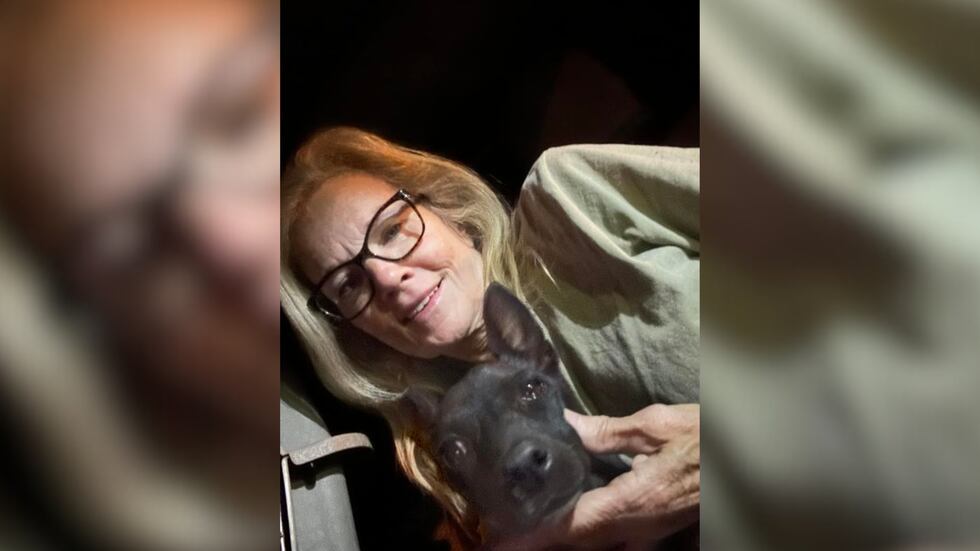 Paula Rodriguez, Maia's owner, said she tried to take her pet from Santo Domingo in the Dominican Republic to San Francisco, California.
When she went through customs in Atlanta on Aug. 18, officials reportedly denied her entry. Rodriguez said that she had to sleep in a detention center and was separated from Maia.
The next day, Maia was not with her when she went to board the plane.
"I was crying, I had panic attacks on the plane," Rodriguez said. "I had to get on the plane because the U.S. Border Control told me, 'Hey, we can't have you here by law in this airport for more than 24 hours.'"
Airport officials later told Rodriguez that Maia had broken out of her kennel, she said.
Rodriguez will soon be united with Maia, who she has had since the dog was 1 month old.
Copyright 2023 Gray Media Group, Inc. All rights reserved.