LSU basketball players to carry on legacy of Kobe Bryant, daughter in their soles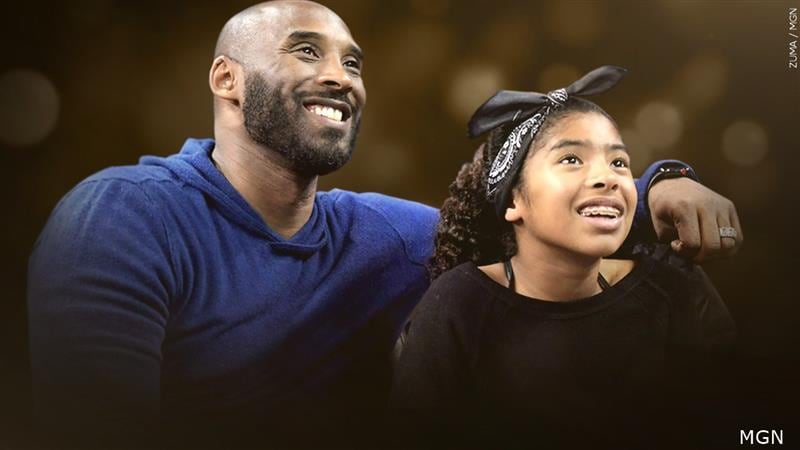 Published: Sep. 6, 2023 at 10:20 AM CDT
|
Updated: Sep. 6, 2023 at 10:27 AM CDT
BATON ROUGE, La. (WAFB) - The Tigers will be honoring the legacies of the late Kobe and Gigi Bryant on the basketball court this upcoming season by wearing their NIKE shoes.
Louisiana State University is one of six NCAA basketball teams that will participate in the Mamba and Mambacita Sports Foundation's "Mamba Program" and wear Kobe and Gigi's NIKE shoes this season, Vanessa Bryant announced on her social media this week.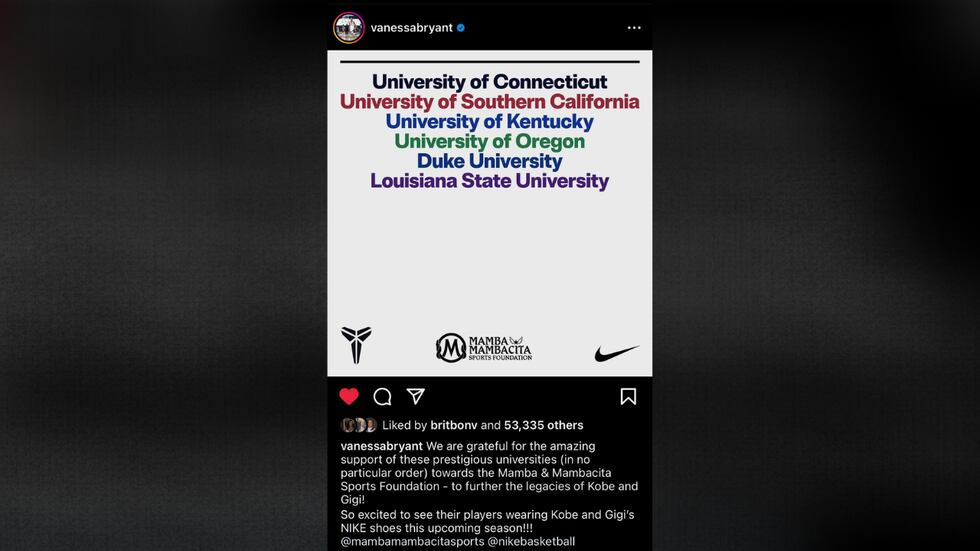 Other "Mamba Programs" are the University of Connecticut, the University of Southern California, the University of Kentucky, the University of Oregon, and Duke University.
Vanessa Bryant says she is excited to see their players wearing Kobe and Gigi's NIKE shoes this upcoming season.
"We are grateful for the amazing support of these prestigious universities (in no particular order) towards the Mamba & Mambacita Sports Foundation - to further the legacies of Kobe and Gigi," she said.
Sports Illustrated reported Bryant hand-picked these basketball programs to be honored as "Mamba Programs" for the 2023-2024 college basketball season. They also reported these teams could have the chance to get the signature NIKE Kobe "Sheath" logo on their jerseys.
Click here to report a typo.
Copyright 2023 WAFB. All rights reserved.