Exclusive Human Jukebox merchandise hits stores for the first time ever
Published: Aug. 24, 2023 at 12:51 PM CDT
|
Updated: Aug. 24, 2023 at 12:58 PM CDT
BATON ROUGE, La. (WAFB) - Southern University's Marching Band, "Human Jukebox," will be available for purchase in retail stores for the first time ever. Bayou Apparel and Southern University have teamed up for the exclusive merchandise drop.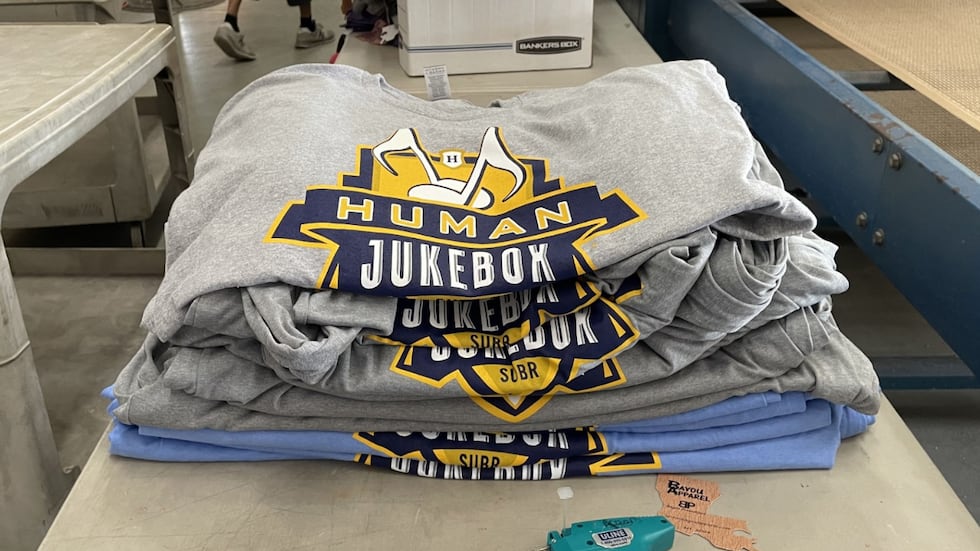 The apparel manufacturer hosted a dinner event earlier this week on campus to celebrate the partnership.
The merch will be released to stores like rally house in the coming weeks and will be available for purchase. Items offered include t-shirts, hats, and many more items.
Get yours before the Jaguars and the band take the field to begin the new football season!
Click here to report a typo.
Copyright 2023 WAFB. All rights reserved.