Family searching for missing pet water buffalo Moochi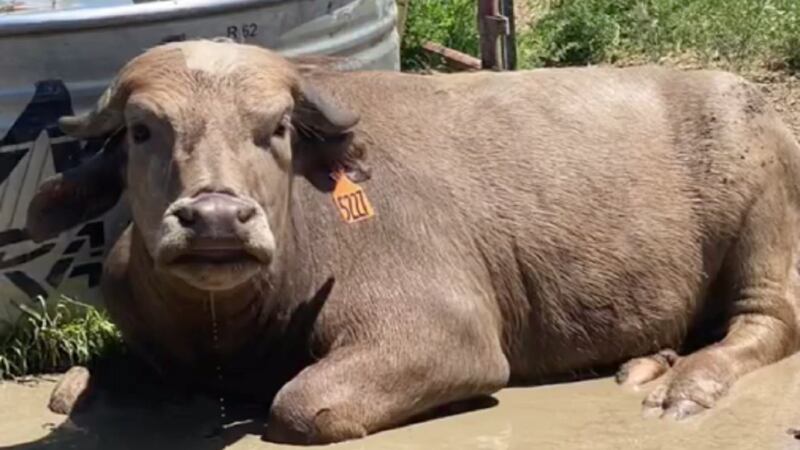 Published: Aug. 23, 2023 at 3:45 PM CDT
ELBERT COUNTY, Colo. (KKTV/Gray News) - A family in Colorado is asking for help in finding their lost pet: a water buffalo.
Laura Jean spoke with KKTV, saying her water buffalo, named Moochi, went missing on Aug. 8 from their property in Elbert County.
The family created a missing poster for the animal.
"Moochi has a super heart and loves people," the poster reads. "She is a rare buff-colored water buffalo with 12-inch horns that curl backward. She also has a white long hair star on her forehead."
The family said Moochi may also have a tag on her left ear with the number "5227."
The water buffalo's owner said Moochi acts like a dog and would greet a stranger in a happy manner and may even follow them.
The owner also said Moochi may cover her face in mud and look like a "mud monster" at times.
Anyone who may have information on Moochi's whereabouts is asked to contact the Elbert County Sheriff's Office.
Copyright 2023 KKTV via Gray Media Group, Inc. All rights reserved.