Ascension Parish little league team walks-off Oklahoma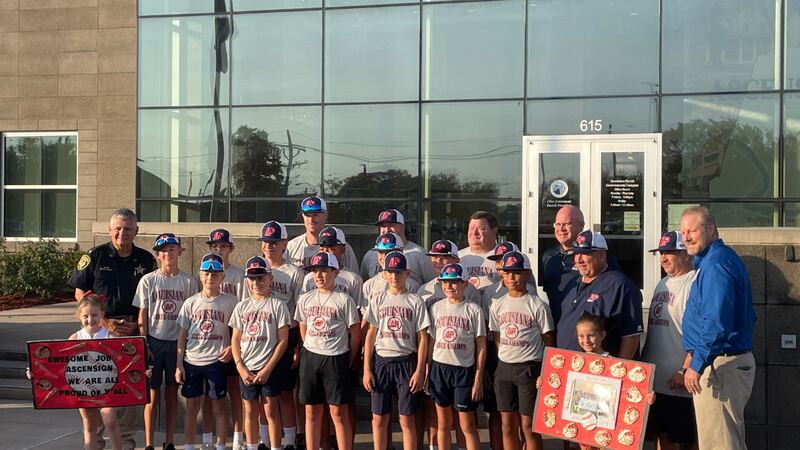 Published: Aug. 7, 2023 at 4:29 PM CDT
WACO, Texas. (WAFB) - Ascension Parish is on to the Southwest Regional Tournament championship game!
The U12 Little Leaguers erased a 3-0 deficit to Oklahoma's representative and walked it off, literally, in an 8-7 win.
AP avoids elimination from the tournament and has a rematch on the docket tomorrow afternoon against Texas.
This is the same team that handed Ascension Parish its lone blemish, 3-0, on Sunday afternoon. Catch the winner-take-all championship game on Tuesday at noon on ESPN.
Click here to report a typo.
Copyright 2023 WAFB. All rights reserved.