New bill to create celebratory license plate for LSU women's basketball national championship win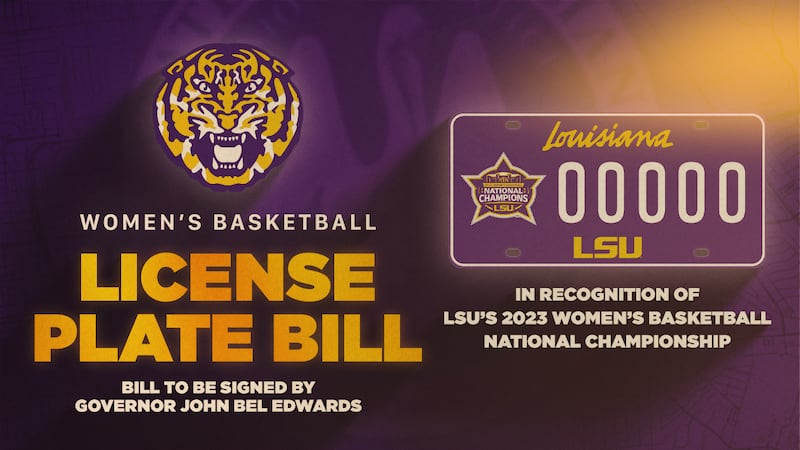 Published: Aug. 3, 2023 at 6:14 AM CDT
BATON ROUGE, La. (WAFB) - LSU women's basketball fans will soon have the chance to carry a piece of the team with them, everywhere they go.
Governor John Bel Edwards will join LSU women's basketball head coach Kim Mukley for a ceremonial bill signing inside the PMAC Thursday, August 3.
The signed bill will create a license plate to commemorate the LSU women's basketball team's 2023 NCAA national championship victory.
LSU finished the season with a record of 34-2 and defeated Iowa 102-85 in the national championship.
LSU said more information on how to purchase the 2023 LSU National Championship plate will be released at a later date.
Click here to report a typo.
Copyright 2023 WAFB. All rights reserved.