Pro Lacrosse player Matt Rambo visits BR to run skills camp
Published: Jul. 19, 2023 at 6:46 PM CDT
|
Updated: Jul. 19, 2023 at 7:01 PM CDT
BATON ROUGE, La. (WAFB) - Catholic High School welcomed a high-profile visitor to its campus this week.
Matt Rambo, a player in the Premier Lacrosse League, visited Baton Rouge for the first time on Monday and coached a two-day skills camp. The goal of the event was to grow the game in southern Louisiana.
"They want to grow the programs up and grow lacrosse here, so they invited me down to come out," Rambo said. "It's an opportunity for me to travel but also an opportunity to give back to the kids, which is what I love to do."
Nearly 50 kids participated in the camp including several Catholic High School lacrosse players. They took this as an opportunity to get better and grow their chemistry.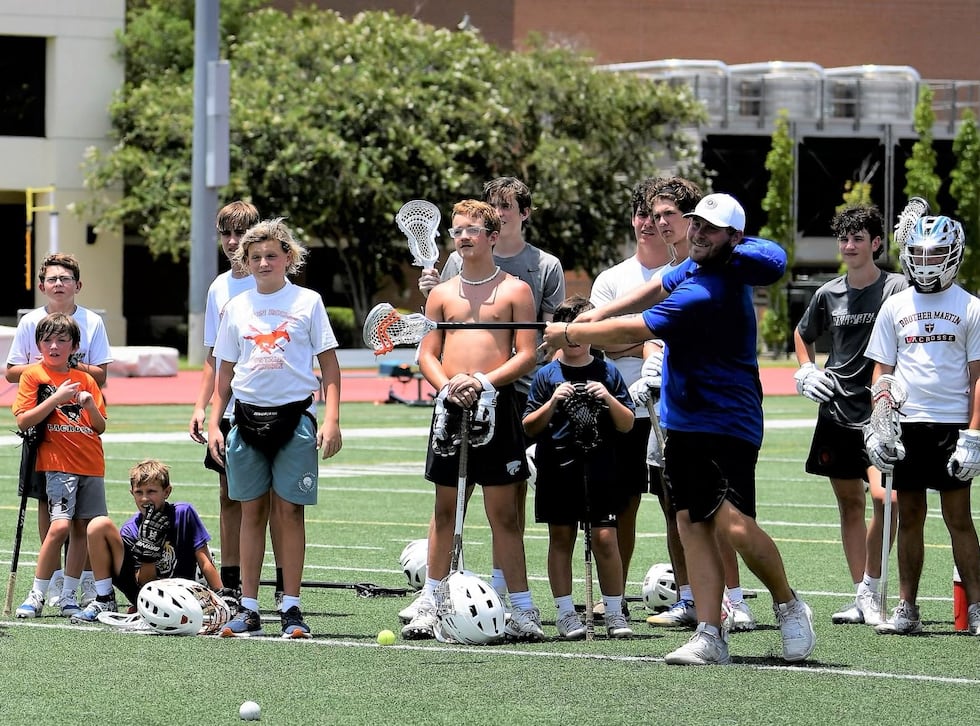 "I was super excited," said Tommy Blanchard, a goalie on the CHS team. "I started telling all my teammates to sign up for it and everything because I knew it would be really good for our team to get that kind of experience."
The experience can't get much better than learning from a professional like Rambo. The Maryland alum was a standout in college and won the highest honor in college lacrosse, the Tewaaraton Award. So, an event like this seemingly sold itself.
"People want to learn from the best and Matt Rambo is one of the best players in the world," said George Hopkins, the head coach of Catholic High School's lacrosse team.
CHS has appeared in the state championship game in each of the past three years. So, the sport is somewhat popular in the Bayou already. Rambo believes lacrosse can continue to grow in southern Louisiana.
"The potential is huge here. They're all athletes, they're all football guys, they all play soccer" Rambo said. "So, it's just a matter of how much they want to do it and how much practice they put into the sport."
Rambo and his Whipsnakes team are in action in Dallas on Sunday, July 30th.
If you want to get tickets to see the PLL all-star visit this link.
Click here to report a typo.
Copyright 2023 WAFB. All rights reserved.