2023 MLB Draft: LSU's Gavin Dugas selected in 6th round by the Nationals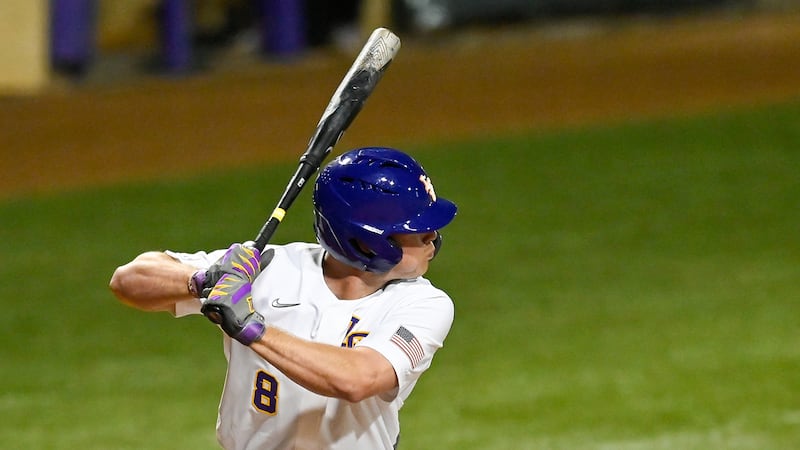 Published: Jul. 10, 2023 at 2:43 PM CDT
SEATTLE (WAFB) - LSU infielder/outfielder Gavin Dugas has been selected in the sixth round No. 165 overall by the Washington Nationals in the 2023 MLB Draft.
Dugas, who played second base for the 2023 season is a versatile player for the Tigers having played in the outfield prior to this season.
During his five seasons at LSU he appeared in 201 games with 178 starts with a career batting average of .287 with 35 doubles, five triples, 44 home runs, 148 RBI, and 161 runs scored. He has the school record for hit-by-pitch at 68.
Dugas was selected to wear the coveted No. 8 in the 2023 and 2022 seasons; the number is awarded each season to the upperclassman who best exemplifies the spirit of the LSU Baseball program.
Click here to report a typo.
Copyright 2023 WAFB. All rights reserved.