Popular social media influencer accused of knocking man unconscious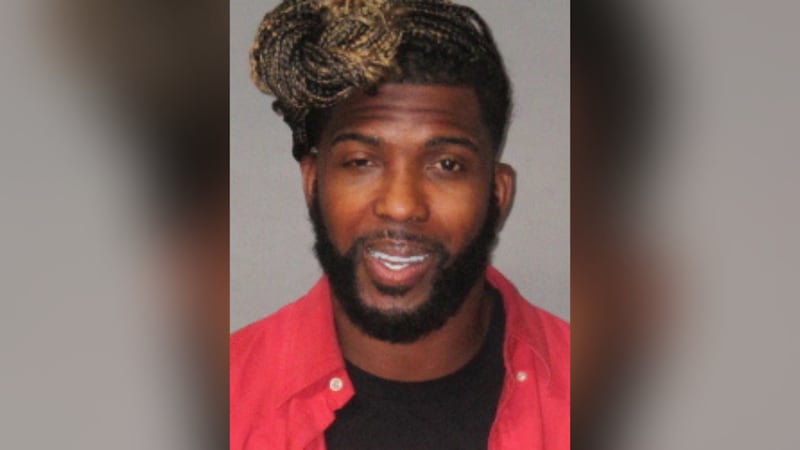 Published: Jun. 12, 2023 at 2:42 PM CDT
|
Updated: Jun. 12, 2023 at 4:07 PM CDT
BAKER, La. (WAFB) - The Baker Police Department has arrested a man for allegedly hitting another man in the head, leaving him "unconscious and unresponsive," and flattening his tires on Sunday, June 11.
Clarence Yarbrough, AKA Messie Cee, 37, is charged with domestic abuse battery, and aggravated second-degree battery, officials said. He was booked into the East Baton Rouge Parish Prison, they added.
According to police, officers were dispatched to an apartment on Seville Ave. in Baker, La., in reference to an unresponsive male that stemmed from a fight.
Police added Yarbrough was seen outside in the road flagging them down for assistance and stated that there was an unresponsive male inside the apartment. When officers entered the home, they observed droplets of blood and clay scattered across the floor that indicated a fight took place, officials said.
Police also said they saw the victim lying face down in a pool of blood around the head area.
Officials said they made several attempts to get a response from the victim by physically shaking him and using loud verbal commands, but the victim was still unresponsive.
Police then attempted to get a natural response by flashing a flashlight into the eyes of the victim, according to the arrest warrant. The victim's eyes twitched, and officers were able to call emergency responders to speed up response because the extent of injuries was unknown at the time, the document added.
When emergency responders arrived, they were able to administer aid and get the victim to sit up, according to police. When the victim sat up, there was a gash around two to three inches long and one inch or greater in width continuously bleeding, officers added.
Officials said they retrieved the knife believed to have been used to flatten the victim's tires and a vase that Yarbrough allegedly used to hit him.
Yarbrough told officers that the victim was attempting to leave the home placing clothes, and other items in a vehicle that the two shared, when they got into an argument, the arrest warrant stated. According to investigators, Yarbrough said he then proceeded to flatten all four tires on the vehicle.
The accused justification for flattening the tires was that the victim was "too drunk to drive and shouldn't have been on the roadway," according to the arrest warrant. Yarbrough also stated that the victim punched him in the face with a closed fist before the fight began, officials added.
Both men were taken to area hospitals with minor injuries, officials said.
Police noted Yarbrough had previously been arrested in August of 2022 on battery of a dating partner and child endangerment charges.
Click here to report a typo.
Copyright 2023 WAFB. All rights reserved.