Invasive 'Northern Snakehead' fish found in Louisiana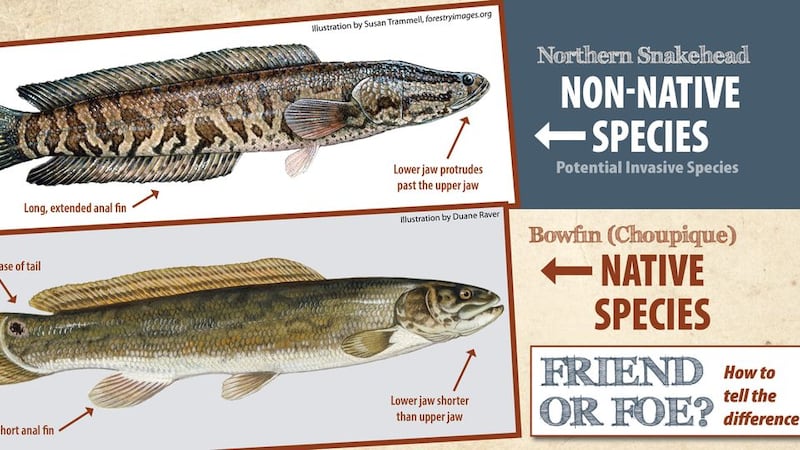 Published: Jun. 6, 2023 at 11:55 AM CDT
NEW ORLEANS (WVUE) - Northern Snakeheads, a non-native species of fish native to Asia, have been spotted in Louisiana's Old River in Minorica, according to the Louisiana Department of Wildlife and Fisheries (LDWF).
The presence of two adult Northern Snakeheads and a cluster of fry was reportedly captured on video.
These highly predatory fish pose a threat to native species as they can outcompete and prey upon them. While LDWF says it will closely monitor the situation, it does not anticipate major impacts on native fish populations, as snakeheads reproduce at a slower rate compared to other invasive species.
In the event of catching a Northern Snakehead, anglers are advised not to release it back into the water. Instead, they should take a side view photo, kill the fish, double bag it, freeze it, and contact LDWF's Aquatic Invasive Species Hotline for further instructions at (225) 765-3977 or AquaticInvasives@wlf.la.gov.
Officials say Northern Snakeheads are edible, and consuming them is legal and safe.
See a spelling or grammar error in our story? Click Here to report it. Please include the headline.
Copyright 2023 WVUE. All rights reserved.