Two teens accused of starting fire inside Covington Walmart arrested, officials say
Published: Jun. 5, 2023 at 11:50 AM CDT
COVINGTON, La. (WVUE) - Two teenage boys accused of deliberately starting a fire inside a Covington Walmart store have been arrested, authorities said Monday night (June 5).
The State Fire Marshal's office announced the arrest of the boys -- ages 17 and 15 -- but did not disclose their identities because of their age.
"All of sudden we start smelling smoke and burning. The fire alarm kicked in and everybody ran out in a panic. We were like, 'What's happening?' And they said something was burning in the back," said Emanuel Hill.
Hill and a few friends were in the store as the flames grew. They came back to the site Monday to check out the scene.
"You have people who just think it's fun to be irresponsible and do things that are not the smartest things for a person to do," said Hill.
Both suspects are from Covington and were booked into the Florida Parishes Detention Center. Each was jailed on single counts of aggravated arson, conspiracy to commit aggravated arson and with the manufacture and possession of a delayed-action incendiary device.
According to the State Fire Marshal's Office, arson crimes typically increase in the summer.
"Usually, it involves much more minor situations. This was a very serious situation," Fire Marshal spokesperson Ashley Rodrigue told Fox 8. "Hundreds of people were affected initially. Thousands are now affected long-term."
The boys are accused of deliberately lighting a fire around 8:15 p.m. Sunday inside of the Walmart store on Hwy. 190 in Covington. The fire consumed an aisle of products in the automotive section. Witnesses say the sprinkler system was set off, drenching products throughout the store.
An estimated 200 customers and employees evacuated the store, but no injuries were reported.
"If you think that arson at any time is a good idea, think again," Rodrigue warned.
Investigators released a photo earlier Monday of the two suspects believed to be responsible. They say the suspects left the parking lot in a dark-colored, small SUV headed north on Hwy. 190.
Tips from the community helped State Fire Marshal deputies and lawmen from the St. Tammany Sheriff's Office learn the teens' names and whereabouts.
"We are grateful that the Northshore community stood up for itself today and made a stance against arson," State Fire Marshal Chief Dan Wallis said. "While it is very unfortunate two young people have been arrested in this case, I am hopeful that this situation encourages all adults to remind children and teens that fire is not a toy. Fire is very dangerous and can change lives in an instant, just like in this case."
The Covington Walmart said it will be closed "until further notice" because of the fire, smoke and water damage caused by the arson.
TOP HEADLINES
Family's home set to be demolished; firefighters battle flames for hours in Metairie
5 charged with felonies for allegedly defrauding state relief program
Ben Franklin student, 17, dies after being struck by school bus in City Park, NOPD says
This isn't the first time a Walmart has gone up in flames on the Northshore.
The Fire Marshal's Office says Terrence Coe set fire to the paint aisle of the Hammond Walmart location on Christmas Eve in 2022.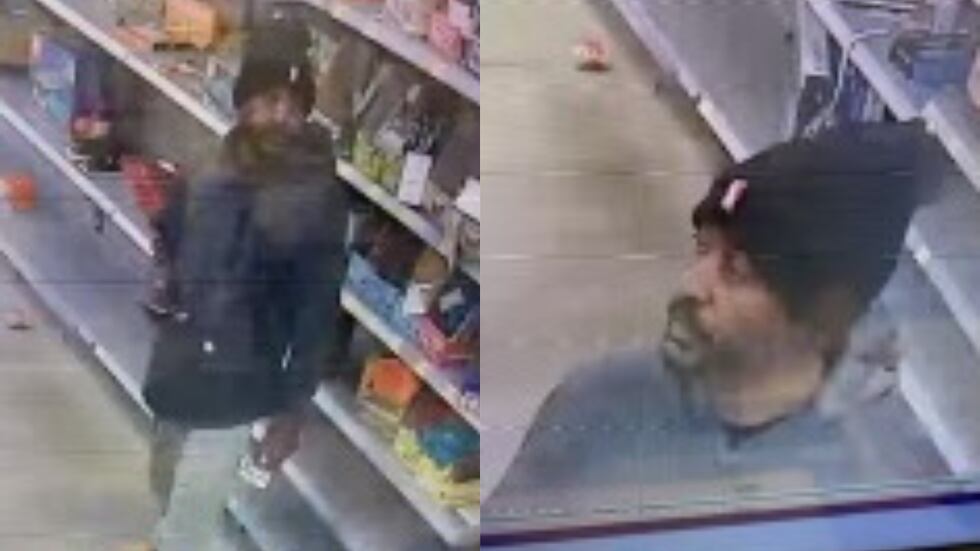 Thanks to social media response to his images caught on surveillance cameras, his identity was discovered within hours.
He was booked a few days later into the Tangipahoa Parish jail on single counts of attempted second-degree murder, aggravated arson, armed robbery and terrorism.
See a spelling or grammar error in our story? Click Here to report it. Please include the headline.
Copyright 2023 WVUE. All rights reserved.