Dodging afternoon, evening raindrops to start the work week
Published: Jun. 5, 2023 at 4:20 AM CDT
|
Updated: Jun. 5, 2023 at 4:26 PM CDT
BATON ROUGE, La. (WAFB) - An upper-level low and surface low in the Northwestern Gulf of Mexico will help deliver likely rain chances again this afternoon and evening. Sct'd to numerous t-storms will develop during the daytime heat and slowly drift west. A threat for localized nuisance-type flooding and small hail will be possible within the strongest of storms. Rain coverage will diminish as we move deeper into the evening and lose the daytime heat. The heat will be in the low 90°s for the next few days.
Rain chances will be slightly drier beginning Tuesday. Widely scattered mainly afternoon t-showers will be possible Tuesday through Friday. High pressure will build into the area by the end of the week bringing rain chances even farther down (20%) for the upcoming weekend. Temperatures will creep up back into the mid 90°s.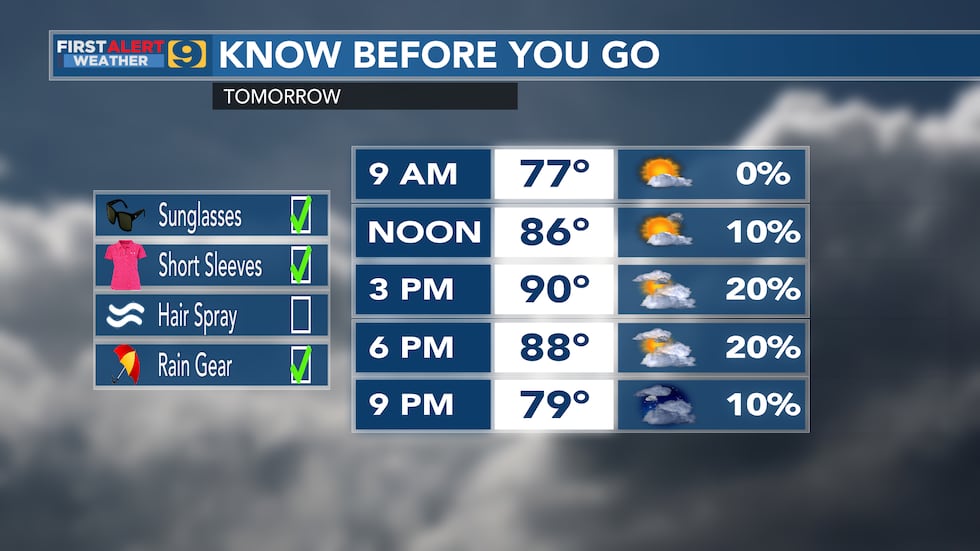 A weak backdoor cold front will sweep into the area early next week. While we won't see any temperature change with this front, it will provide drier weather for the middle of next week.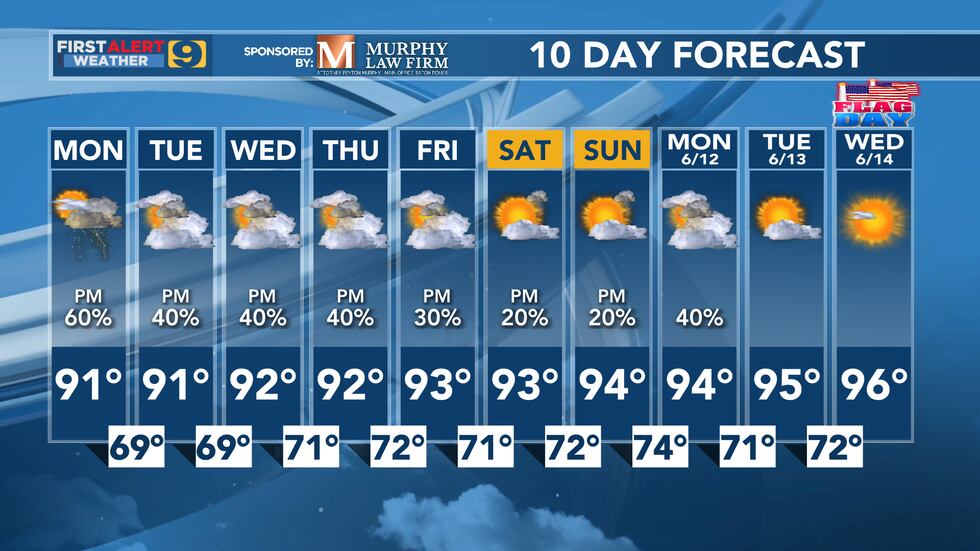 In the tropics, the Gulf, Caribbean, and Western Atlantic are all clear. It's actually the NE Atlantic that has a possible chance for seeing a subtropical system develop. Sea surface temperatures will limit any potential development as the low slowly drifts near the Azores and Canary Islands.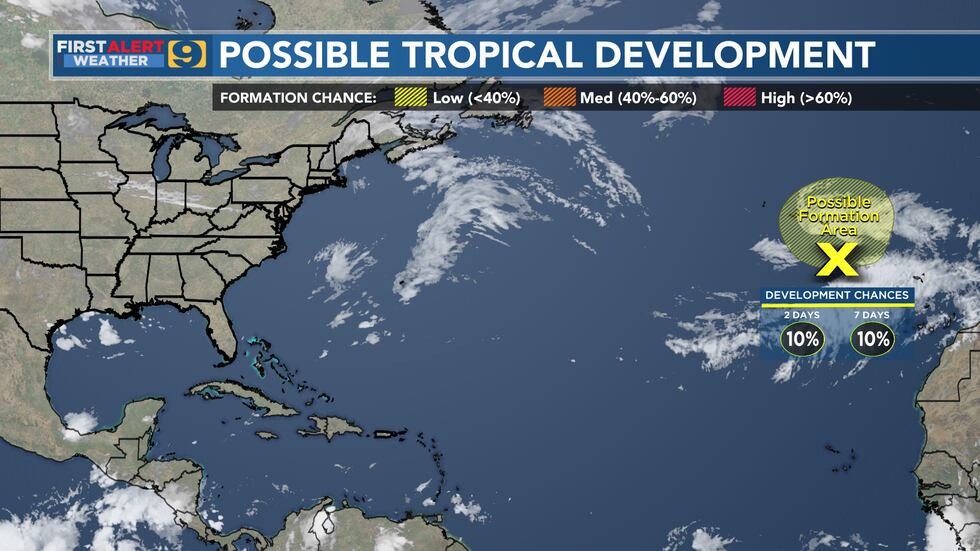 Click here to report a typo.
Copyright 2023 WAFB. All rights reserved.