Weather remains hot and mainly dry
Published: May. 31, 2023 at 4:14 AM CDT
|
Updated: May. 31, 2023 at 4:56 PM CDT
BATON ROUGE, La. (WAFB) - An area of low pressure in the North Central Gulf of Mexico will stay to our east causing northerly flow which continues our streak of dry, less humid weather.
The low-pressure system has a 20% chance for tropical development but poses no direct impact on the local area. If the area can see an increase in winds, it might help out with local air quality issues. An Ozone Action Day is in place for the local area today. An updated forecast for tomorrow is expected later this afternoon.
Temperatures will remain in the low 90°s for the foreseeable future. Humidity levels will remain tolerable as long as northerly flow continues. That might start to change as we move into next week.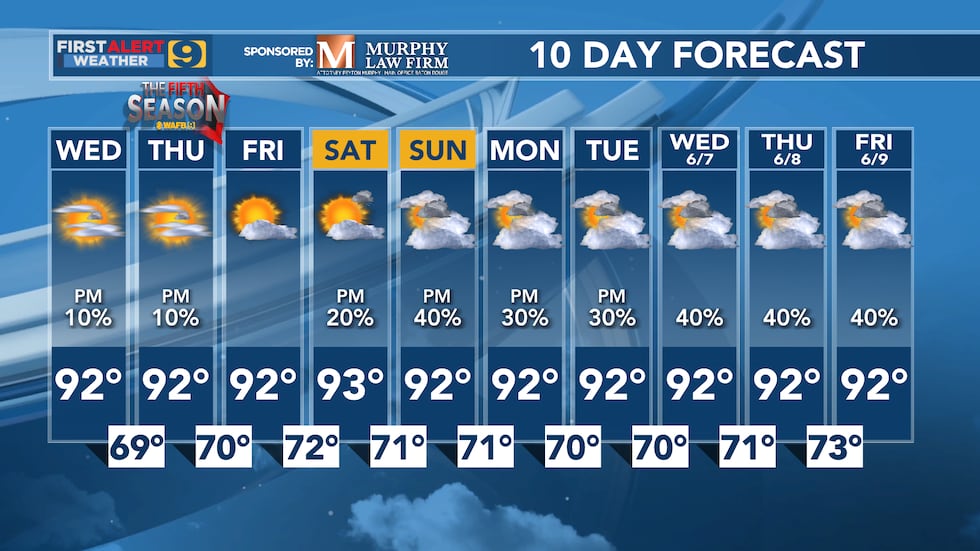 A backdoor cold front is forecast to drift south and potentially stall to our north next week. Disturbance riding along that stalled front will trigger scattered mainly afternoon showers and t-storms. Even with slightly elevated rain chances, afternoon temperatures will remain hot.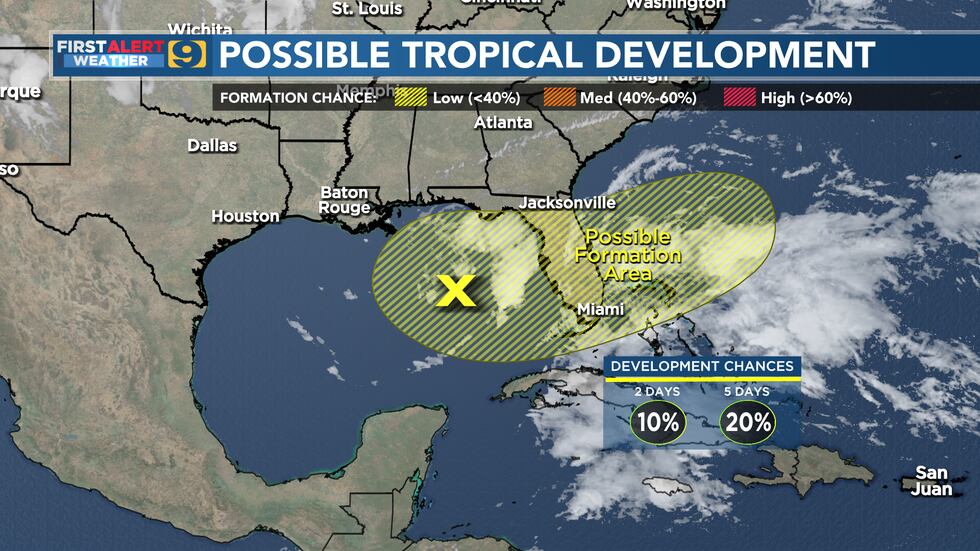 Click here to report a typo.
Copyright 2023 WAFB. All rights reserved.