Sole survivor of suspected serial killer seeks justice
Published: May. 25, 2023 at 7:28 AM CDT
DAVIS, Calif. (KMAX/KOVR) - The only surviving victim of a serial killer in Davis vows to help put the suspect behind bars.
Kimberly Guillory also described the moment someone entered her tent and started stabbing her.
"Every time it comes out of my mouth, it's weird to say that, you know, I was the third victim of the Davis serial killer," Guillory said.
It's a story of survival. The shock of it all is still fresh for her, Guillory said..
"And I still have nightmares about it, and I probably will for a long time," she said.
It's a scene that plays out like a movie, not real life.
"And he came down with the knife and slit the tent open and started stabbing me," Guillory said.
She was in her tent at a homeless encampment in Davis.
She screamed out and her friends reportedly stopped Carlos Dominguez, accused of stabbing Guillory twice.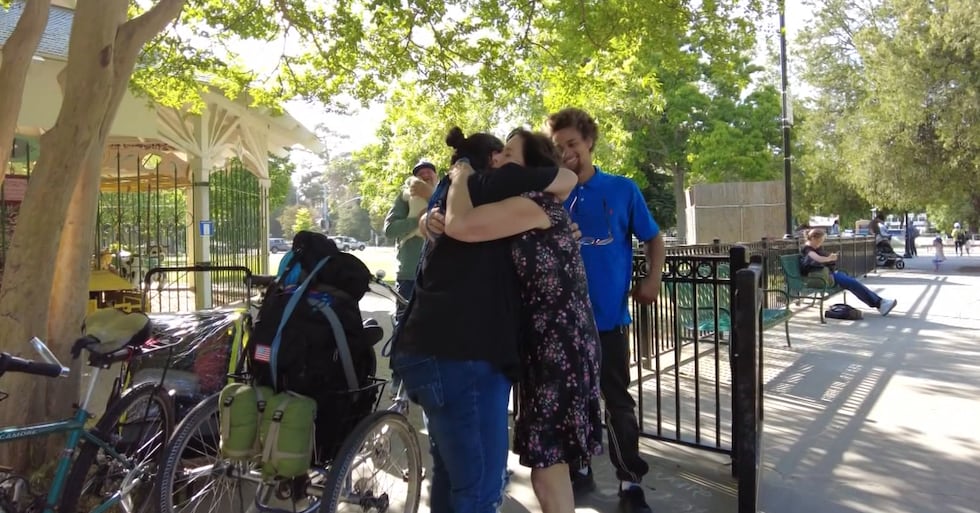 "I've been wanting to, you know, let them know how grateful I am. Because without them, I wouldn't be here," she said.
It was a tearful reunion Wednesday as for the first time Guillory was reunited with those who she said saved her life.
"He would not have stopped. He'd have kept stabbing me like he did the other two," she said.
Embracing a new lease on life, Guillory said she's grateful for each day and thankful for the Davis community, her strength in a time of need.
"I was just amazed, you know, because these people don't even know me," she said.
The community raised almost $60,000 online to help her find permanent housing, "hopefully a place to live and not have to ever worry about being out on the street again," Guillory said.
She said she's focused now on on healing and moving forward, but she said she won't feel at peace "'til he's been convicted."
Dominguez is facing charges for the alleged murders of his first two victims and the attempted murder of Guillory.
"But I'm going to make sure that if I can that he doesn't ever get a chance to do it again. Unfortunately, that's not gonna help the other, two but I will be the last one," Guillory said.
Copyright 2023 KMAX/KOVR via CNN Newsource. All rights reserved.