BRCC welcomes bilingual adjunct instructors to job fair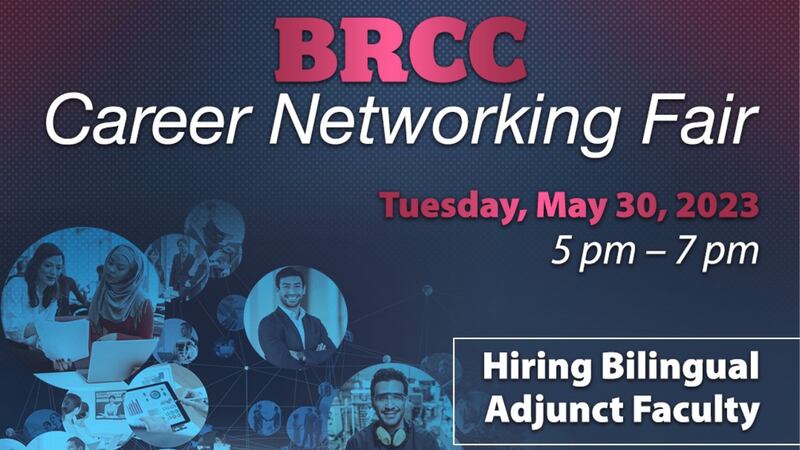 Published: May. 25, 2023 at 5:48 PM CDT
BATON ROUGE, La. (WAFB) - Baton Rouge Community College is hosting a career networking fair to hire bilingual instructors and other professionals on Tuesday, May 30.
According to officials, day and evening bilingual adjunct instructors are needed in all academic and workforce courses and programs. There are also adjunct instructor positions open to meet the college's growing needs.
The job fair will be held in the Digital Learning and Academic Support Center located in the Magnolia Building on BRCC Mid City Campus. The event will take place from 5 to 7 p.m.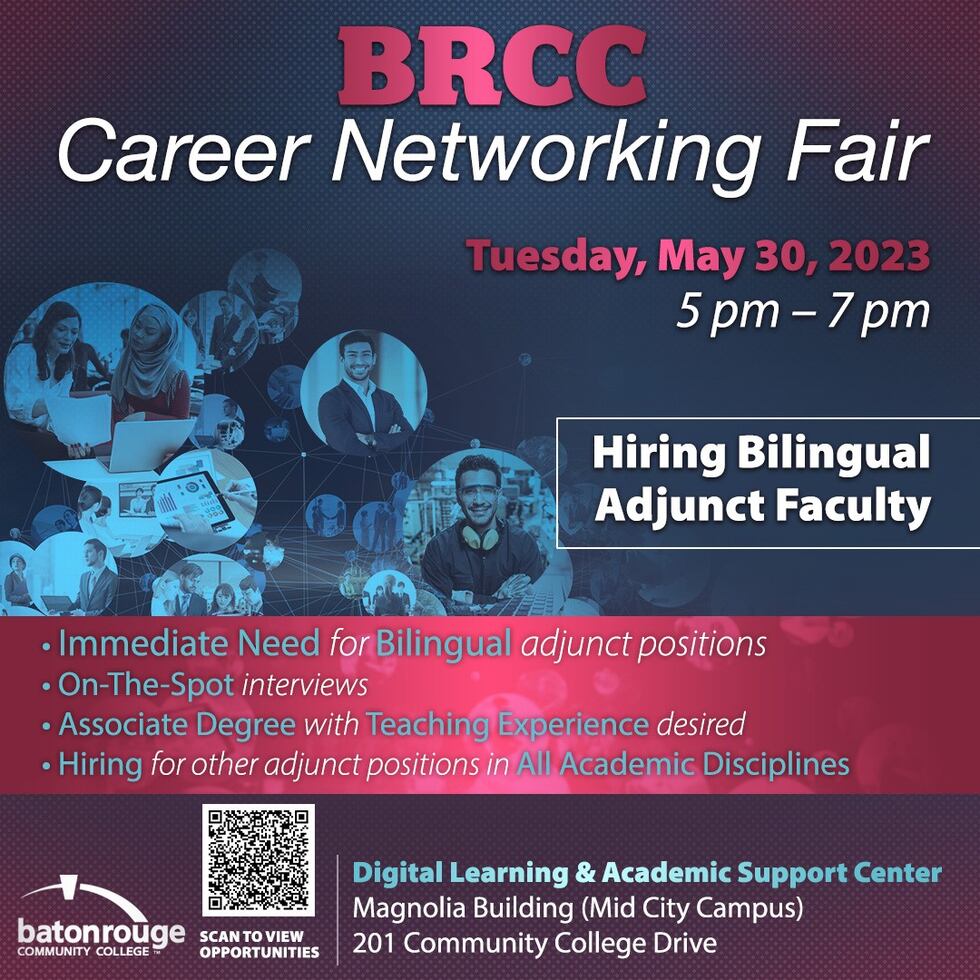 A spokesman with BRCC said during the event applicants will learn more about BRCC's culture, available adjunct positions, meet with human resources representatives and academic deans, and interview for open positions.
If you're interested in these positions, you can complete an employment application prior to attending.
Click here to report a typo.
Copyright 2022 WAFB. All rights reserved.