$300k in steel beams stolen from 504 Golf construction site recovered
Published: May. 23, 2023 at 5:13 PM CDT
NEW ORLEANS (WVUE) - An estimated $300,000 in steel beams stolen from the new 504 Golf construction site over the weekend have been apparently recovered Tuesday afternoon.
Over the weekend, police say thieves broke into the upscale golf and entertainment development in the old Times-Picayune site near the Superdome, making off with hundreds of thousands of dollars worth of heavy steel girders.
Late Tuesday afternoon, the site's owner says the stolen steel had been located, damaged, at the Uptown Recycling salvage yard on S. Claiborne Avenue.
Police say the incident happened in the early hours of Saturday morning when the suspects breached the site's fence and dismantled four utility poles, which were equipped with surveillance cameras. An 18-wheeler was driven onto the property, accompanied by a bulldozer already at the location.
Under the cover of pre-dawn darkness, the thieves loaded up approximately $300,000 worth of construction steel onto a flatbed trailer. They later returned to steal more materials.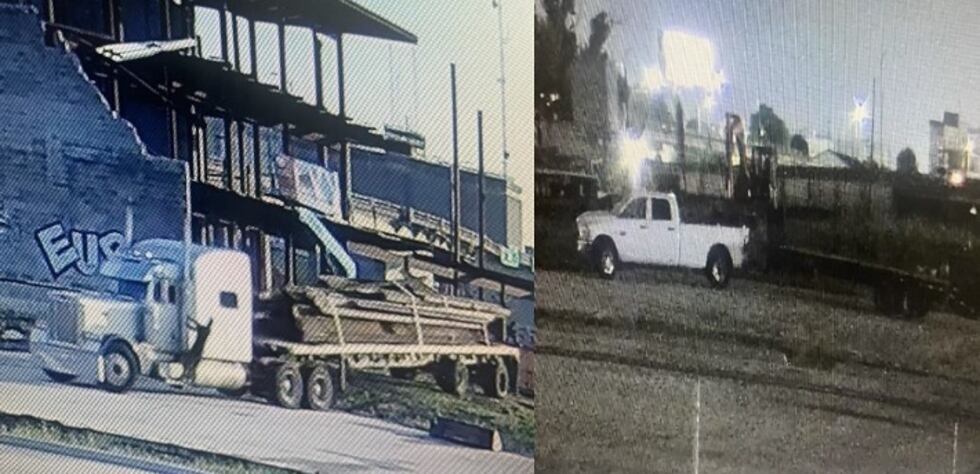 "It's lawlessness. People pulling up with 18-wheeler trucks with trailers on it." said Wesley West, Jr. of Trident Supply, located near the construction site. "Two hundred cars pass over the bridge. You would think a policeman would see them for the three days they were stealing from this job site."
West says crime in the area is a recurring issue that has only gotten worse since the paper moved out.
"It's like the wild west out here," West said. "We find bullet holes in the wall. We got a bullet hole in my truck last week."
Frustrated with slow police response times and persistent overbilling from the Sewage and Water Board, Trident Supply has decided to relocate its business, which has been operating in the area for 14 years.
"The T-P ran 24 hours a day and they had two security guards on golf carts driving up and down constantly," West said.
The theft of the steel is expected to result in further delays for the already long-delayed 504 Golf project, situated just across the interstate from NOPD headquarters.
See a spelling or grammar error in our story? Click Here to report it. Please include the headline.
Copyright 2023 WVUE. All rights reserved.