No. 5 LSU wins 7th SEC series by taking down Georgia, 8-4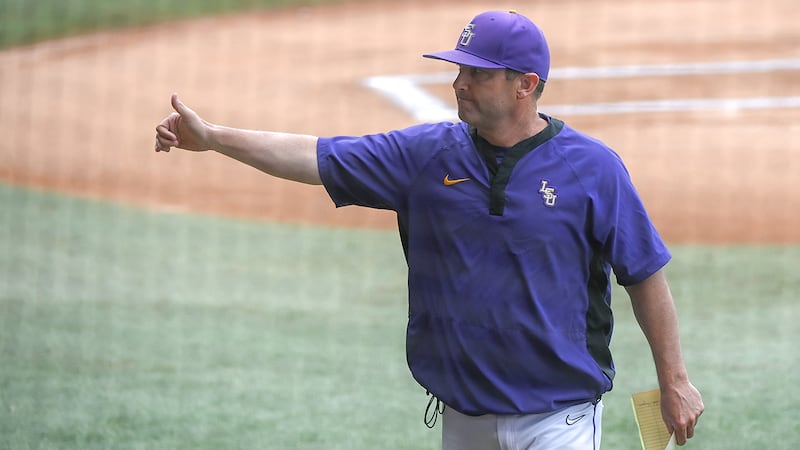 Published: May. 19, 2023 at 7:58 PM CDT
ATHENS, Ga. (WAFB) - The No. 5 LSU baseball team picked up its seventh SEC series win of the season after taking down Georgia on Friday, May 19.
The Tigers (42-12, 19-9 SEC) scored eight runs on nine hits in their 8-4 win over the Bulldogs (28-26, 10-19 SEC).
Josh Pearson led the Tigers at the plate, going 3-for-3 with three RBI. Tommy White added two more runs and was 2-for-4 at the plate, including a solo home run.
Hayden Travinski also picked up a solo home run, his seventh of the season.
Ty Floyd (7-0) earned the win for the Tigers. He allowed four runs on five hits while striking out seven and walking one in seven innings on the hump.
The Tiger bullpen took care of business, pitching two scoreless innings.
LSU will go for their third sweep of the season as they take on Georgia at 1 p.m. on Saturday, May 20.
Click here to report a typo.
Copyright 2022 WAFB. All rights reserved.