LSU adds La. native, former Marshall, McNeese St. DB Andre Sam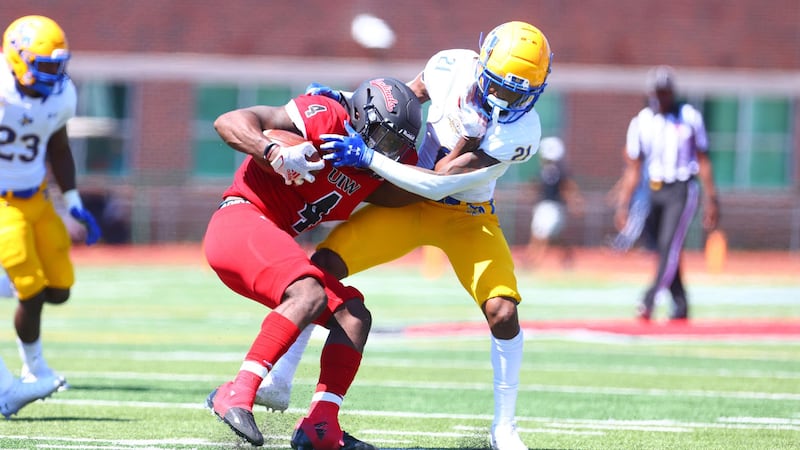 Published: May. 18, 2023 at 3:25 PM CDT
BATON ROUGE, La. (WAFB) - The LSU Tigers have added another Louisiana native to the roster and a player who brings experience to the secondary in Marshall defensive back Andre Sam.
Sam, transferred from McNeese State in the Spring of 2022 to the Thundering Herd where he totaled 53 tackles, 5.5 tackles-for-loss, an interception, a fumble recovery, and eight passes defended. He had a season-high 10 tackles in the win over Notre Dame.
The Iowa, La. native is a two-time first-team All-Southland Conference selection and racked up 179 career tackles, 3.5 tackles-for-loss, five interceptions, 20 passes defended, and a fumble recovery during his four seasons with the Cowboys.
Sam earned All-State honors as a wide receiver and kick returner while at Iowa High School. He caught 48 passes for 775 yards and 11 TDs as a senior, helping Iowa reach the Class 3A quarterfinals.
Click here to report a typo.
Copyright 2022 WAFB. All rights reserved.